Using innovative strategies to reach people with communication challenges
Massachusetts Department of Public Health
We all deserve access to health information we can understand and act on, and we love supporting clients who help make that a reality — like the Massachusetts Department of Public Health (DPH). And DPH doesn't shy away from unique communication challenges. From helping refugees protect their health to improving emergency communication between first responders and people with cognitive delays, standard communication strategies aren't always enough to reach DPH's audiences.
CommunicateHealth has been working with DPH since 2010 to overcome communication barriers that some populations face every day.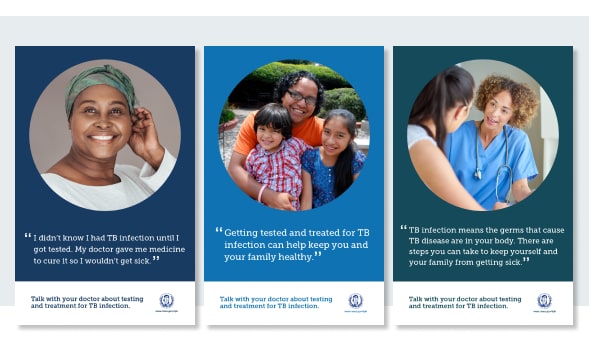 Our approach
We take a research-driven approach to truly understand our audiences' experiences and needs. For example, we know accessing health care as an immigrant or refugee is a complex, confusing — and sometimes impossible — challenge. To make sure we develop products that truly address their needs, we engage our audience as co-creators throughout the design process.
Impact
We created icon-focused materials and tools that are intuitive and universally understandable — helping DPH connect with people who have limited English proficiency, cognitive delays, and other communication challenges.
Designed innovative tools to improve communication during times of crisis
Emergencies and disasters are scary enough without the added stress of not being able to communicate your needs. Using findings from formative research and prototype and usability testing, we worked with DPH to develop tools that facilitate two-way communication during emergencies. We created easy-to-understand icons that first responders and emergency shelter staff can use with people who have communication challenges. What started as a paper-based tool has turned into 2 smartphone apps with an even larger database of icons for a variety of emergency scenarios.
The ShowMe app saves times and prevents misunderstandings, creating a greater sense of trust between people with communication challenges and the first responders serving them.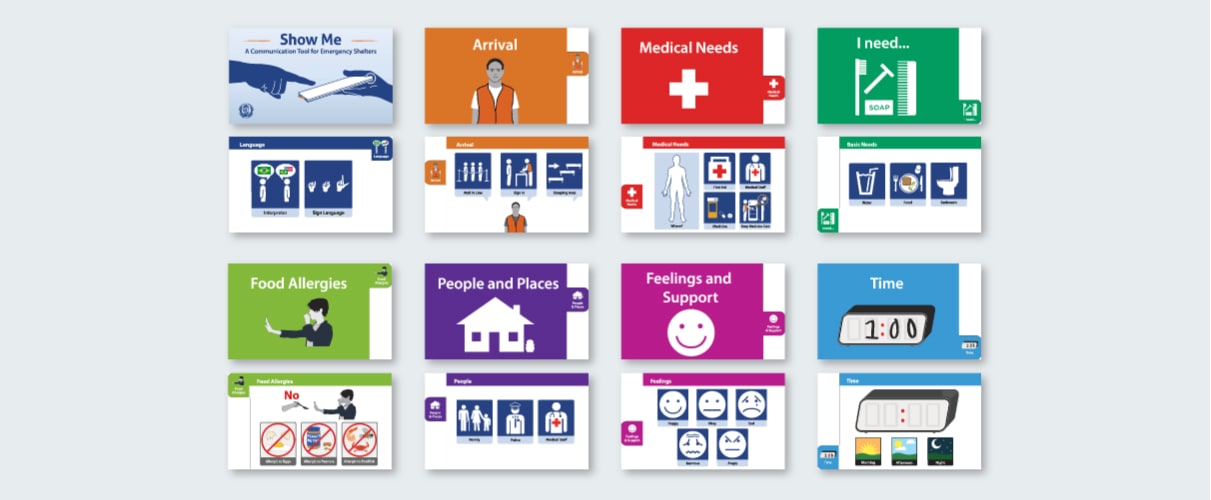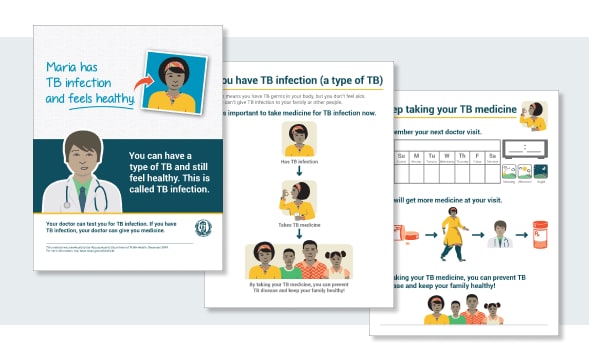 Created culturally relevant materials to increase understanding of latent tuberculosis infection among immigrants and refugees
Based on formative research and user testing, we created a series of materials that rely on recognizable icons and images to communicate key messages about latent tuberculosis infection, testing, and treatment. The easy-to-understand materials have been translated into 23 languages.