Practicing
inclusive design

to reach

more

people

Centers for Disease Control and Prevention, Massachusetts Department of Public Health, National Library of Medicine, National Eye Institute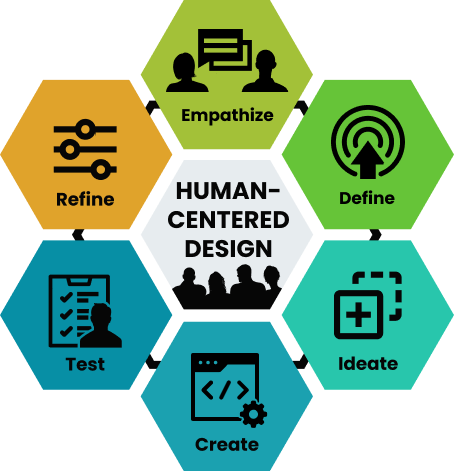 Our approach
At CommunicateHealth, we use the human-centered design process to center our audiences' unique experiences and needs. For example, we know that accessing health care as a person with disabilities can be complex and confusing. To develop products that truly address their needs, we engage our audience as co-creators throughout the design process.
Impact
We create engaging materials and tools that are easy for everyone to understand and use — helping our clients connect with people who are excluded from traditional communications.
Designed innovative tools to improve communication during times of crisis
Emergencies and disasters are scary enough without the stress of struggling to communicate your needs. Using findings from formative research and prototype and usability testing, we worked with the Massachusetts Department of Public Health (DPH) to develop tools that facilitate communication during emergencies. We created easy-to-understand icons that first responders and emergency shelter staff can use to communicate with the people they're trying to help.
What started as a paper-based tool has turned into 2 smartphone apps with an even larger database of icons for a variety of emergency scenarios.
The ShowMe app saves times and prevents misunderstandings, fostering a greater sense of trust between first responders and the people they serve.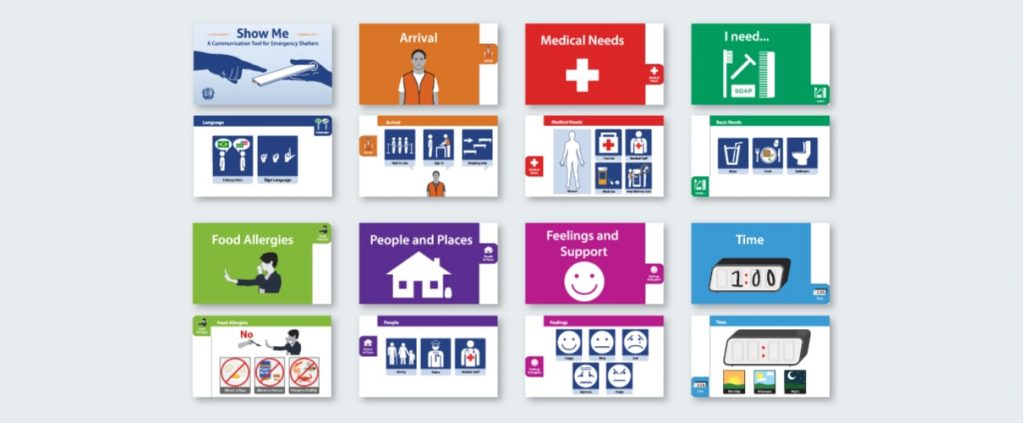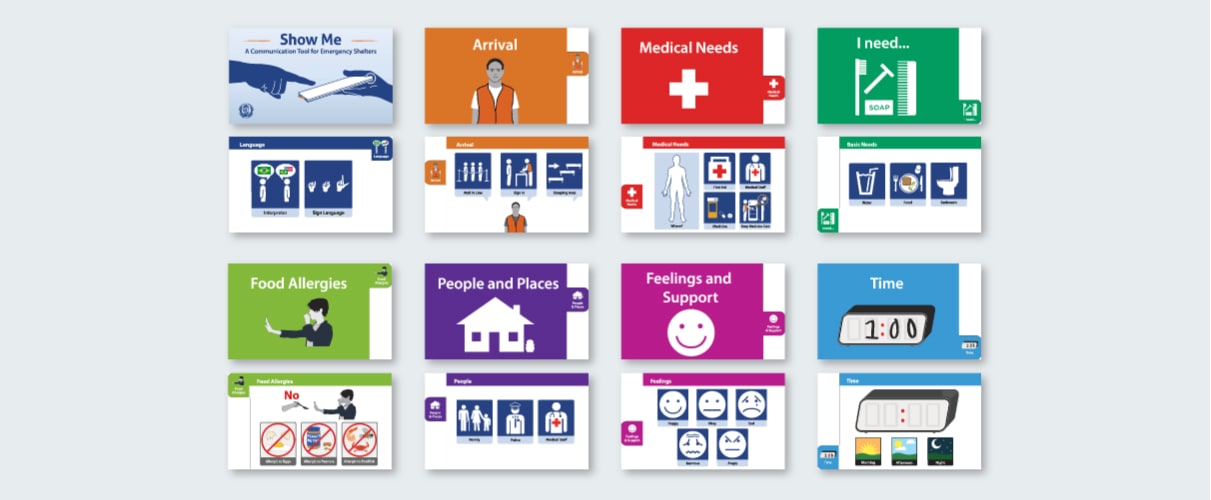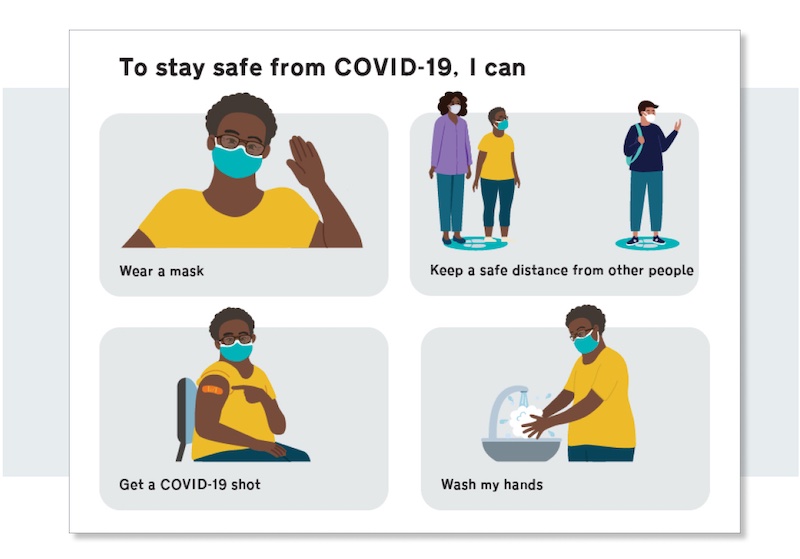 Collaborated with adults with intellectual and developmental disabilities to innovate health communication standards
The CommunicateHealth team worked with the Centers for Disease Control and Prevention (CDC) to create a suite of materials to communicate COVID-19 protective behaviors to adults with intellectual and developmental disabilities (IDDs). Based on feedback from multiple rounds of testing with priority audience members and their caregivers, we refined the materials by making them more visually engaging. Ultimately, we created videos, social stories, posters, and interactive materials to communicate about key protective behaviors.
We also crafted the Product Development Guidelines, an interactive scoring tool to help CDC staff develop communication materials for people with IDDs and extreme low literacy.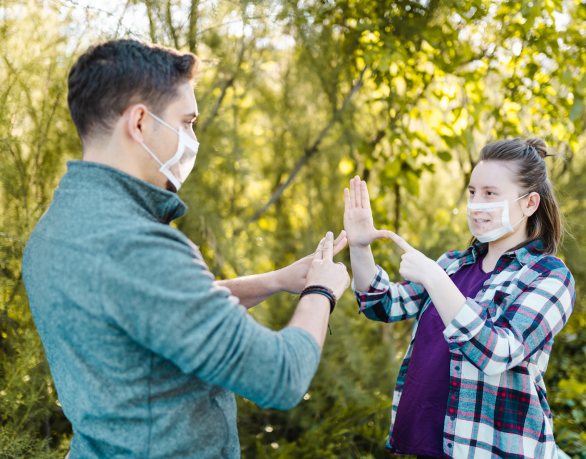 Created evidence-based recommendations to meet the needs of Deaf people
Our partnership with the National Library of Medicine (NLM) allowed us to identify the unmet health communication needs of Deaf people. Many members of the Deaf community use American Sign Language (ASL) to communicate — and too often, health information isn't available in this format.
On behalf of NLM, we conducted an environmental scan of existing materials and held focus groups in ASL with Deaf people. Based on these research activities, we delivered a set of recommendations that included best practices for both written and ASL video content. We also provided specialized guidance on how to engage Deaf people in research.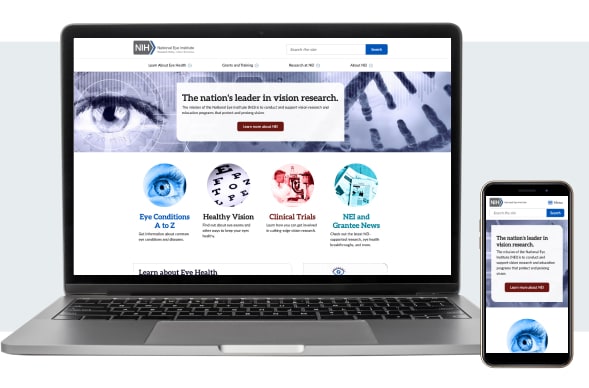 Prioritized the needs of people with low vision
The National Eye Institute (NEI) promotes healthy vision by sharing easy-to-understand eye health information. And given the subject matter, it's critical that people with low vision can access NEI's content. So CommunicateHealth conducted research in both English and Spanish to capture the experiences of people living with low vision. We also got feedback from caregivers and eye health professionals who work with this audience.
Based on findings from usability testing, we added features to make NEI's website more accessible to people with low vision — changes that improved accessibility across electronic devices, as well. These findings also helped inform materials for people with low vision. And we always engage experts to weigh in on key decision points through NEI's Vision Rehabilitation workgroup and other partnerships.