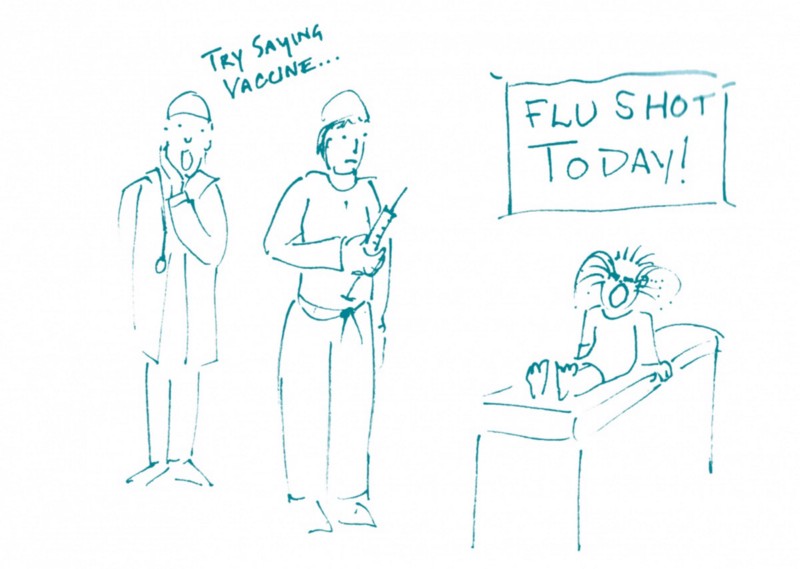 This post tackles a common word in health writing: vaccines. Everybody needs them, so we often write about them — but what's the simplest, clearest way to do it?
Usually, our advice to fellow plain language writers is to define a medical or technical term in plain language the first time you use it. In this case, you might say: "Get the flu vaccine (shot) every year."
But is "vaccine" really an essential health term for general audiences? We don't think so. Most of time, we'd just say: "Get the flu shot every year."
Yes, we know that the flu vaccine also comes in a nasal spray. But let's not get lost in the details. Cover the basics of what the flu shot is and how it works — then you can go into the nuances of nasal spray versus shot, if you need to.
For most consumers, shot is a familiar word. Getting shots is a common experience. If you connect your writing to things people are used to, you're more likely to get your point across.
The bottom line: Say "vaccine (shot)" if you absolutely have to. But we prefer "shot" for most audiences.
Browse recent posts