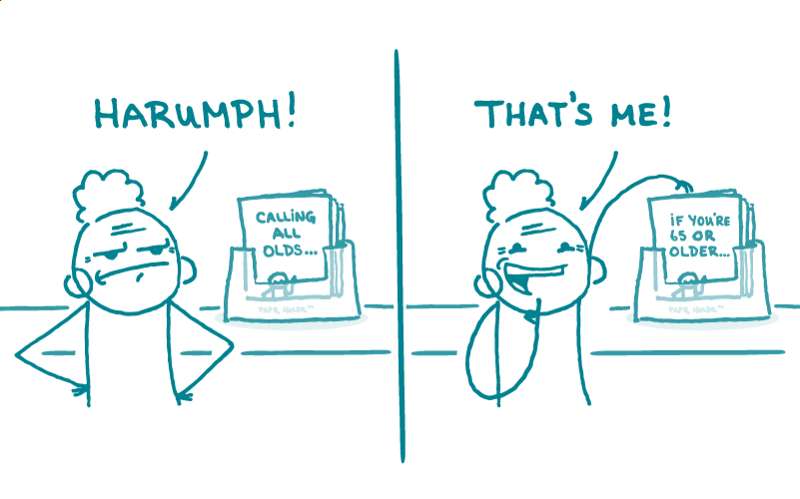 Here at We ❤ Health Literacy Headquarters, we know it's especially important to follow health literacy best practices when communicating with older adults. But before you can address this audience's health needs, you need to figure out what to call them!
Just like talking down to older adults, slapping fusty old labels on your health materials can really alienate your audience. If a healthy, active 65-year-old sees a brochure about services for "the elderly," chances are they'll think it's not for them.
So remove the confusion and address your materials to a specific age range, using the more personal "you" when it makes sense. And if you need a broader label, stick to "older adults."
Instead of:
Elderly people are at higher risk for falls.
All seniors need the pneumococcal vaccine.
Geriatric populations may benefit from tai chi to maintain balance.
Try:
If you're age 65 or older, you're at higher risk for falls.
All adults age 65 and older need the pneumococcal vaccine.
Tai chi can help you maintain your balance as you get older.
The bottom line: When writing for older adults, skip the oldfangled labels and just specify the age range.
Tweet about it: Working on #HealthLit materials for #OlderAdults? Check out @CommunicateHlth's tips for how to address this audience first. (Hint: it doesn't involve "the elderly"): https://bit.ly/2wzUE8H
Browse recent posts