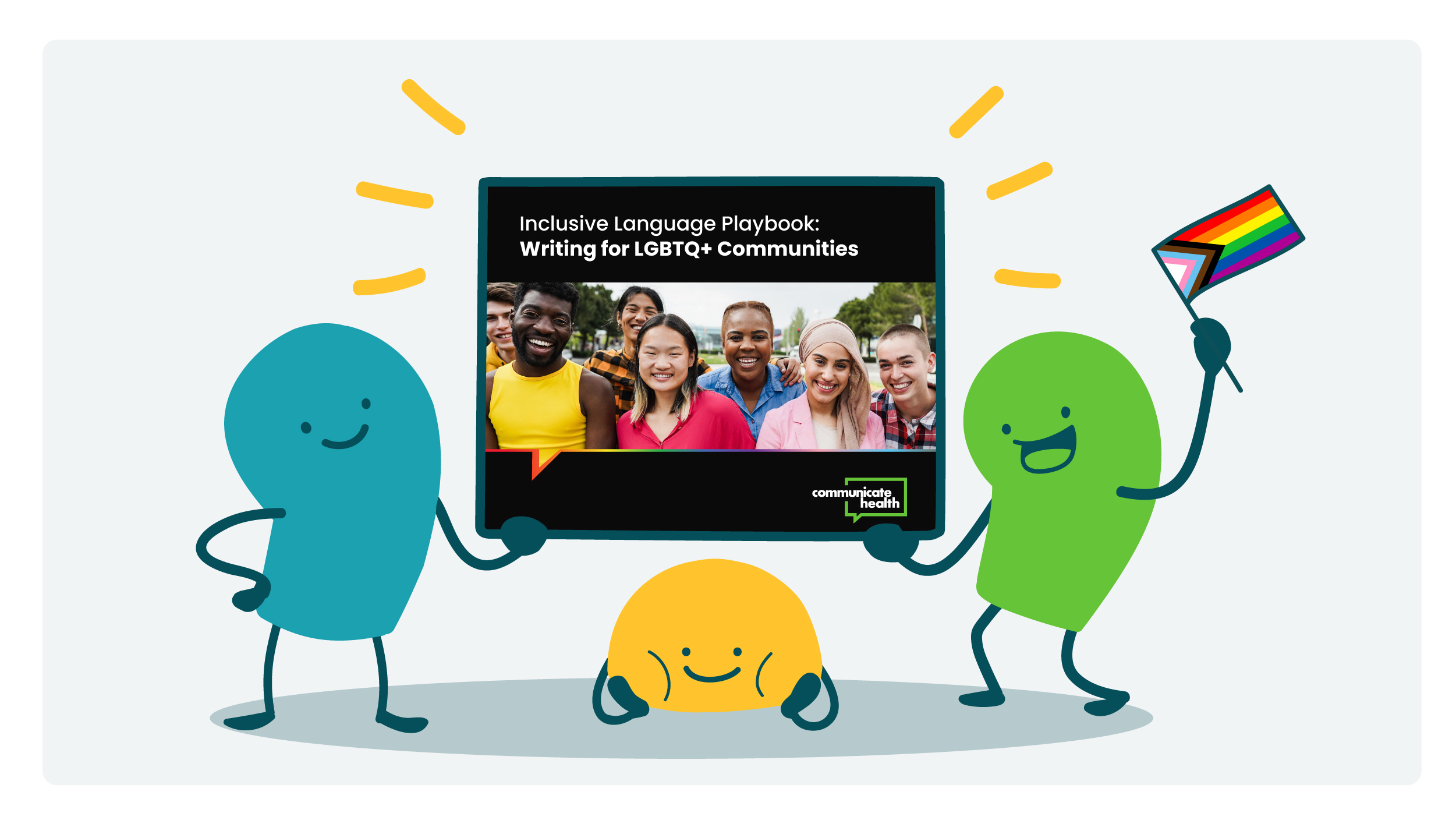 As you probably know, dear readers, we recently released our Framework for Equity-Centered Health Communication. And we're so excited to follow it up with another CommunicateHealth publication launching today: our Inclusive Language Playbook: Writing for LGBTQ+ Communities.
We're very proud to be a company with LGBTQ+ leadership, and this is a topic that's close to our collective ❤️. The timing is significant, too: Over the past few years, there's been an upsetting trend of anti-LGBTQ+ legislation, including bans on gender-affirming health care for trans youth. This is exactly the type of thing that could lead to health disparities for LGBTQ+ communities in the future.
As public health communicators, it's crucial that we do our part to help LGBTQ+ audiences feel seen, respected, and included. We acknowledge up front that there's no one-size-fits-all guidance when it comes to writing for LGBTQ+ audiences, and we certainly don't pretend to have all the "answers." But we hope you'll find the playbook useful — and that it might inspire some thoughts, ideas, and conversations.
Finally, as we noted with the equity-centered framework, we'd appreciate your feedback on this new resource. Feel free to reply to this email and tell us what you think!
The bottom line: Check out our latest resource on inclusive writing for LGBTQ+ communities and let us know what you think!

---
Tweet about it: NEW! @CommunicateHlth has just released a #HealthComm playbook on inclusive writing for #LGBTQ+ audiences. Check it out: https://bit.ly/41scBPd #PublicHealth
Browse recent posts