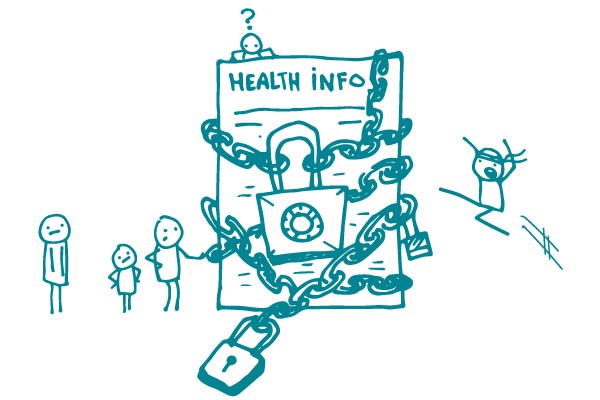 Let's face it: The best-written web content is useless if your audience can't access it. Many of us take our ability to find information online for granted, but did you know that about 1 in 5 people copes with some type of disability? Unless you make sure your content is accessible, many people may not be able to get your otherwise wonderful health information.
Don't panic. We're here with some tips to make your web content accessible to everyone.
Images
Many people with disabilities use assistive technologies, like screen readers, to access information on the web. Screen readers are software programs that "read" electronic text and graphics out loud. They allow people with visual impairments to hear what's being displayed on a screen. That's why you need to include clear text descriptions of the images you use in your content. This language is called alternative (alt) text.
Good alt text is descriptive and explains not only the image, but also how it relates to the content on the page. For example:
Okay: "man washing hands"
Way better: "a man washes his hands with warm, soapy water before cooking his meal"
Content
The most important step you can take is to follow health literacy best practices and make sure content is clearly written and easy to read. But you already knew that! Also be sure to provide:
Headings for text and tables
Alt text for images and graphics
Link labels that make sense out of context — for example:
Okay: "Sign up"
Way better: "Sign up for the We ❤ Health Literacy weekly email"
Design
Design with this alphabet of users in mind. (We know — how cool is that blog post?!)
The bottom line: We all have a responsibility to make health information accessible to everyone.
Browse recent posts