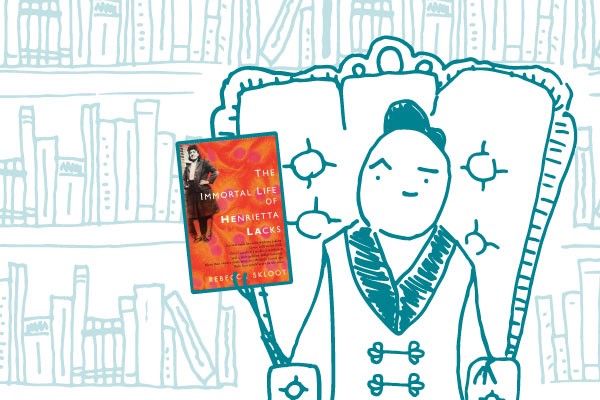 In this installment of the We ❤️ Health Literacy Book Club, we're presenting a book that's not really about how to improve health literacy. It's about the many reasons why health literacy is so important.
Rebecca Skloot's The Immortal Life of Henrietta Lacks tells the story of the woman behind what are known as HeLa cells, the first human cells to grow successfully in a lab. Medical researchers still use HeLa cells today.
A book about science that also appeals to non-scientists, The Immortal Life of Henrietta Lacks is an accessible and fascinating combination of social history, science writing, and biography. The book raises some hard questions related to medical ethics, informed consent, mistrust of health care systems, and the many ways that racism impacts people's health.
The intertwined stories of the Lacks family and the researchers who developed the HeLa cells give the author plenty of opportunities to explore these issues. As Lawrence Lacks, Henrietta's oldest son, asks, "If our mother is so important to science, why can't we get health insurance?"
In this video about the book, teachers describe reading Skloot's book with their middle and high school students. One reader says, "If they had taught science like this in school, I would have taken so many more science classes, and who knows what would have happened?"
Now there's an idea for improving health literacy. 
The bottom line: Pick up The Immortal Life of Henrietta Lacks to learn about one woman's extraordinary impact on science — and for a reminder of why health literacy is so important.
---
Tweet about it: This #BlackHistoryMonth, @CommunicateHlth's We ❤️ Health Literacy Book Club is revisiting The Immortal Life of Henrietta Lacks, a #PublicHealth must-read: https://bit.ly/3M27X4a #HealthLit
Browse recent posts