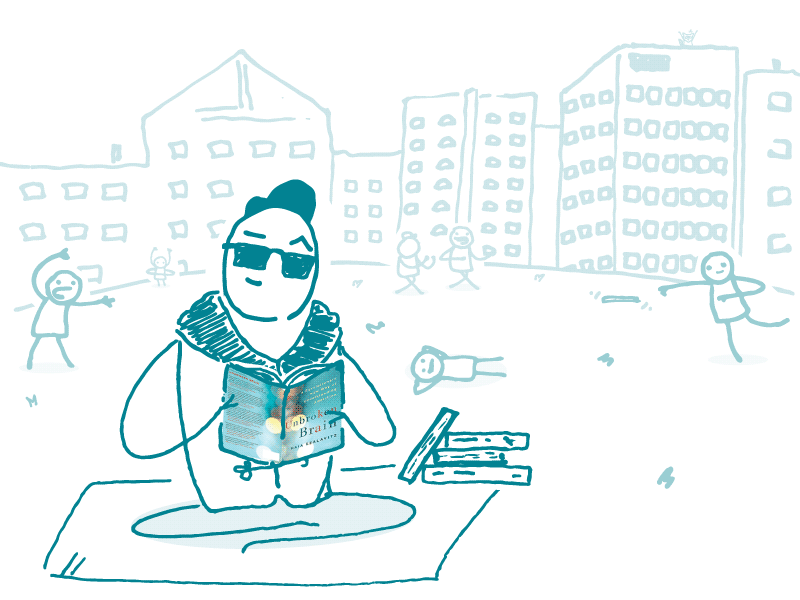 In this edition of the We ❤ Health Literacy Book Club, we're talking about a book that challenges the way many people think about drug addiction and treatment.
Maia Szalavitz's Unbroken Brain: A Revolutionary New Way of Understanding Addiction deconstructs the traditional addiction model. Szalavitz suggests that addiction is not actually a disease, but rather a learning disorder that's shaped by a person's environment, repeated behaviors, and genetic predispositions.
Szalavitz, who overcame cocaine and heroin addiction, describes her journey through a 12-step program, the traditional treatment route. While this program has historically been the sole solution for treating addiction, Szalavitz stresses that this one size does not fit all.
She highlights several harm reduction programs that are based on the idea that people who use drugs can learn to make better choices if they're taught to — and if they have adequate support. For example, needle exchange programs focus on reducing the negative effects of drug use — not preventing use altogether. There's also Washington State's Law Enforcement Assisted Diversion (LEAD) program, which connects nonviolent drug offenders to housing and other services in an effort to keep them out of the traditional criminal justice system.
This topic is extremely timely given today's opioid crisis, which presents an ever-growing need for innovative health literacy solutions — and, as Szalavitz argues, for evidence-based policies that address addiction. Now is the perfect time for all of us who work in public health to challenge ourselves to think outside the box when it comes to understanding and treating drug addiction.
The bottom line: Unbroken Brain offers a new perspective on how we define and treat addiction, with a strong emphasis on compassion and respect.
Tweet about it: Check out a new way of defining and treating drug addiction in @maiasz's "Unbroken Brain": bit.ly/2y44Eau #HealthLit
Browse recent posts