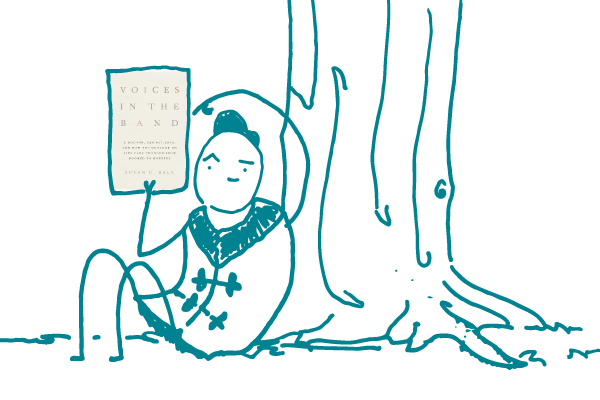 If you want an engrossing book with colorful characters that's also filled with medical details to feed your inner health nerd, look no further than Susan C. Ball's Voices in the Band. Part memoir and part history, it chronicles Dr. Ball's experiences treating patients with AIDS at the Center for Special Studies at New York-Presbyterian Hospital.
Building on the narrative in And the Band Played On, Ball tells the stories behind the horrifying statistics of the 1990s when, at one point, AIDS was the leading killer of people ages 25 to 44. "I never got used to the idea of discharging a thirty-year-old man to a nursing home," she says.
She goes on to describe the gradual shift that happened after the development of anti-retroviral medicines. "The terrible days of no treatment, no options, and little hope became part of our lore, not part of our current reality."
The book is a vivid account of the consequences of low health literacy. Ball describes conversations with patients who either didn't believe the medicines could help them or who said their prescriptions were just too much to manage. And she states that many deaths from AIDS in the United States now "occur in people who aren't taking their medication, or who aren't taking it correctly."
It's also a thought-provoking meditation on the difference between care and treatment, because in the middle of the crisis, sometimes all a doctor could do for her sick patient was to sit with him and hold his hand.
The bottom line: Voices in the Band tells the personal stories of people living and dying with AIDS with clarity and compassion.
Browse recent posts