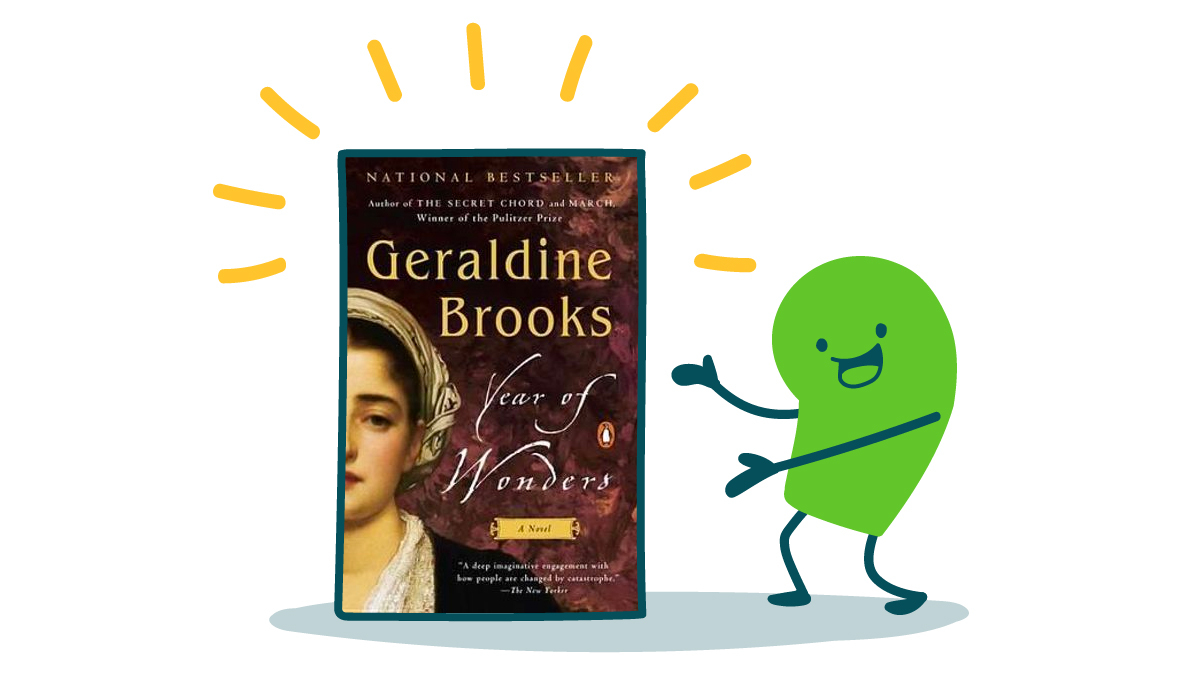 During COVID-19, we here at We ❤️ Health Literacy Headquarters have found ourselves drawn to stories about past pandemics. So this week, we're introducing you to a must-read novel set during a very different (and perhaps even more gruesome) pandemic. Doesn't it sound like the perfect beach read?!
In Year of Wonders, Geraldine Brooks tells a fictionalized tale of the real-life English village of Eyam during the 1600s. When the bubonic plague arrived at their doorstep, Eyam's villagers made the difficult decision to quarantine their entire community to avoid spreading the "plague seeds" elsewhere. Over the 14 months of the self-imposed quarantine, 260 villagers got sick and died.
Our health communication brains saw a lot of COVID-19 parallels in the pages of this book. For example, Brooks's narrative explains that the villagers of Eyam didn't make the selfless decision to quarantine on their own. It was the town minister who came up with the idea and convinced everyone to get on board. In other words, the community needed a trusted messenger who could explain in plain language what steps they needed to take and why!
And much like health communicators today, the minister and others in favor of the quarantine had to combat dangerous health misinformation. When a myth about local healers being witches who caused the plague went, ahem, viral, some villagers turned on the very people in a position to help them. Sound familiar, dear readers?
In spite of the community's inner turmoil, the villagers stuck with the quarantine — and that decision likely slowed the spread of the plague to nearby towns and villages. Brooks also dramatizes how, despite all their personal losses, many villagers went above and beyond to help each other through an incredibly dark time. And that's what we call a public health success story.
The bottom line: Read Geraldine Brooks's novel Year of Wonders for a historical take on the trials and triumphs of quarantining during a pandemic.
Tweet about it: Looking for your next plague-related beach read ??? @CommunicateHlth recommends Year of Wonders by @GeraldineBrooks: https://bit.ly/3rdXybB
Browse recent posts