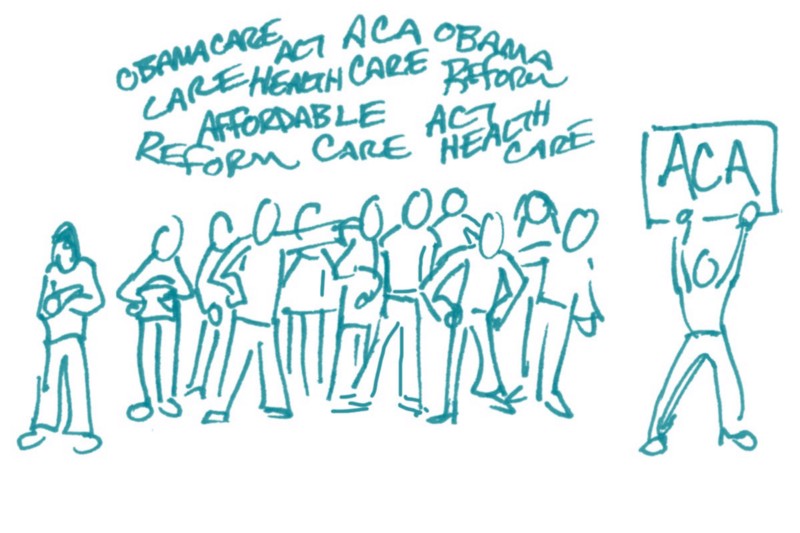 Affordable Care Act (ACA), ObamaCare, Socialist Death Panel Tax: We've been hearing these names for years now. And with the October 1 open enrollment start date fast approaching, it's pretty much impossible to avoid talk of health care reform.
But have you heard this? About half of us don't understand it. That's right, according to a recent Kaiser Health Tracking Poll, almost half of Americans say they don't have the information they need to understand how the ACA will affect them. In fact, for many Americans, the ACA might not even be on their radar: 4 in 10 don't know that the ACA is a law that will actually be enforced.
And here's the catch: People who don't have health insurance or who live in low-income households are less likely to know about the big changes coming to our health care system. Essentially, the people who don't have enough information about the law are the same people the ACA is designed to help.
Perhaps you can guess where we're going with this (hint: what do we love?). Yep, these groups are also disproportionately affected by limited health literacy. And we'd argue that with numbers like these, the confusion about the ACA is putting the problem of health literacy in the spotlight.
So no matter what you call it, let's keep talking about the ACA. People need to hear it.
The bottom line: A lot is riding on our ability to understand the ACA. Health literacy is more important than ever.
Browse recent posts