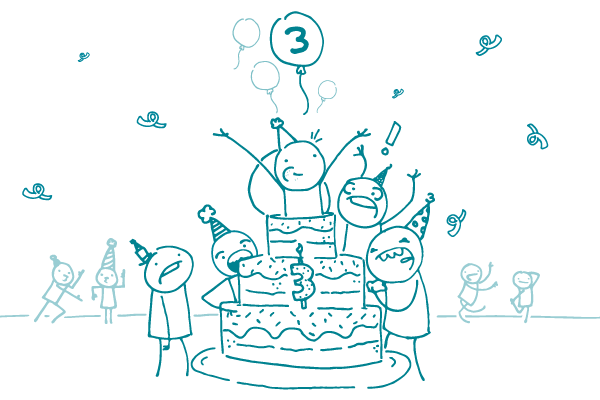 It's that time again — this week, We ❤ Health Literacy turns 3! And if there's one thing we've learned in our years of spreading the word about health literacy, it's that we couldn't do it without you, dear readers. You are absolutely the most committed and passionate fan base of any health literacy newsletter out there (there may not be a lot of competition for that title, but still).
In the coming year, we'll occasionally be featuring a tried-and-true post from our archives. If you have any suggestions for posts that you think deserve a second go, please let us know! We'd be happy to make sure your favorite post sees another day.
And, in what has become a We ❤ Health Literacy tradition, we're marking our birthday by sharing 5 of our most popular posts from this year — so check them out, preferably with cake. We'll definitely be eating cake.
P.S. Want to give us a present? It's easy — just encourage other health literacy geeks to sign up and share in the love!
The bottom line: On our birthday, we send thanks to our readers who make this process so rewarding each week.
Browse recent posts