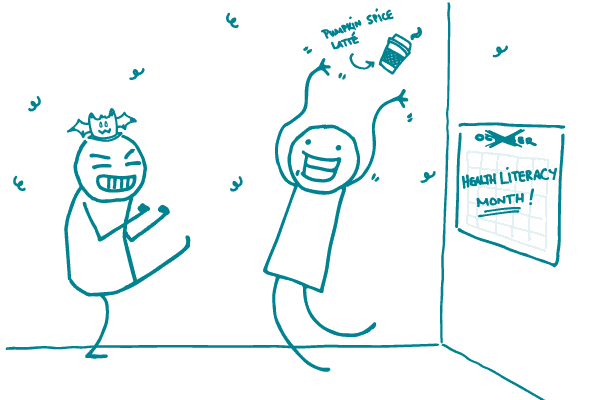 It's October, dear readers: Time to enjoy the fall colors, go apple picking, add pumpkin spice to everything you eat — and celebrate Health Literacy Month!
Of course, every month is Health Literacy Month here at We ❤ Health Literacy Headquarters. But we'll jump at any excuse to spread the word, so this week we're sharing a roundup of WHHL health literacy basics. Enjoy!
Share these posts to give your colleagues and friends a quick Health Literacy 101 — and to start a conversation about why health literacy matters.
The bottom line: October is Health Literacy Month! Celebrate by spreading the word on why health literacy is important.
Browse recent posts