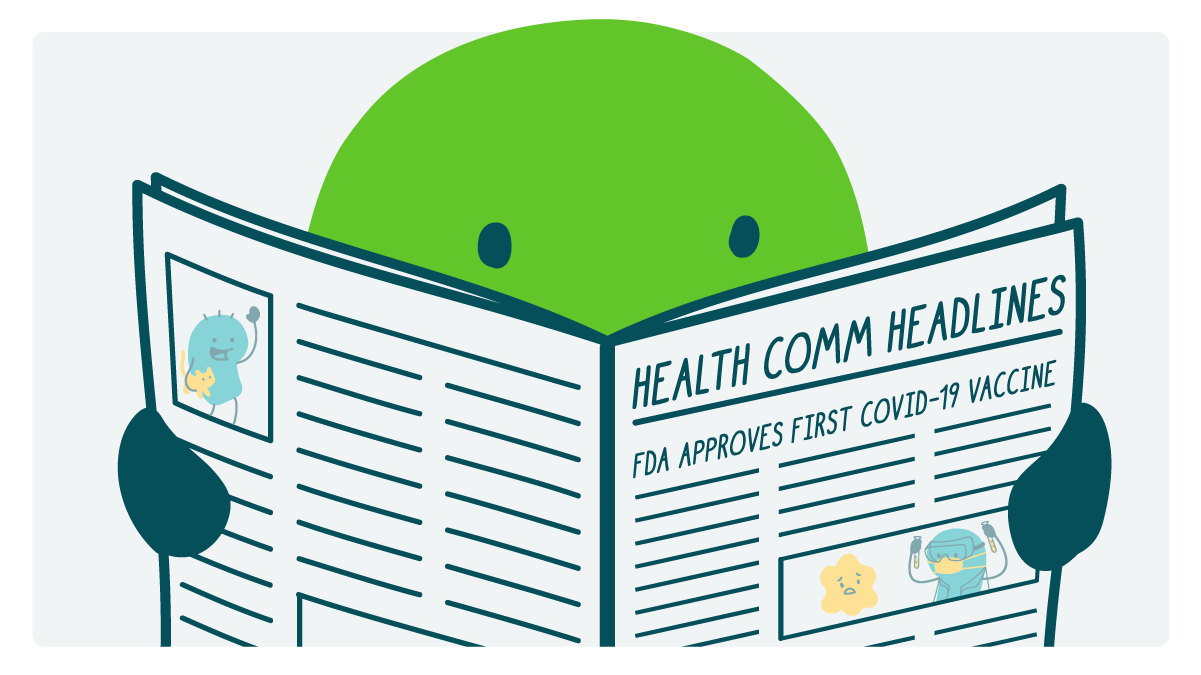 If you're like us, dear readers, you were thrilled to hear about the first COVID-19 vaccine to receive FDA approval last week. With the Delta variant causing COVID surges across the country, it's certainly good timing for this important step.
This news has also really gotten us thinking about all things FDA approval. What exactly is an Emergency Use Authorization (EUA) anyway? What's the practical difference between EUAs and full FDA approval? Will approval of the Pfizer vaccine help us move the vaccination needle among hesitant folks? There's a lot to discuss!
That's why we felt like this was the perfect opportunity to introduce a new series we're starting here at We ❤️ Health Literacy Headquarters. Every so often, we'll bring you a roundup of articles or other resources that caught our attention and sparked discussion among our team. Hopefully they'll be of interest to you, too — and they might even help you communicate to your audiences about the latest health comm conundrums!
So without further ado, here's some reading material on FDA approval and FDA approval-adjacent things — feel free to let us know your thoughts by responding to this email or tweeting at us!
Tweet about it: Check out @CommunicateHlth's #HealthComm Headlines for a roundup of reading material related to FDA's approval of the Pfizer #COVID19 vaccine: https://bit.ly/3gVBCOy
Browse recent posts