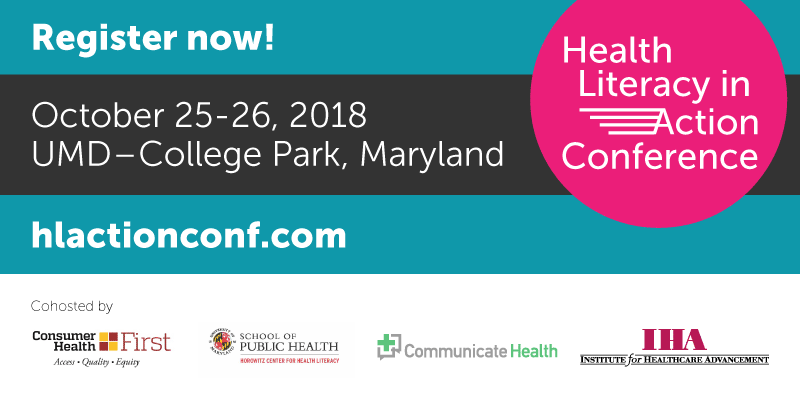 If you're reading this, there's a good chance you share our ❤ for health literacy. So this week, we wanted to tell you about an upcoming event we think you'll also ❤: the Health Literacy in Action Conference (HLiA) happening on October 26 in College Park, MD.
The HLiA conference will bring together some of the most dedicated health literacy fans in the field (the Horowitz Center for Health Literacy! the Institute for Healthcare Advancement! yours truly!) for a deep dive into the principles and best practices of health literacy. We'll be sharing the stage with health professionals and advocates from diverse organizations, all united by a passion for improving health literacy.
At HLiA, you'll:
Learn practical tips for improving your health materials
Hear about the daily impact of health literacy
Connect with other health literacy enthusiasts
Visit HLiA's website to learn more. Space is limited, so be sure to register early.
Anyway, join us! We can hardly wait to talk with you about our very favorite subject.
The bottom line: We hope to see you next month at HLiA for an exploration of innovative approaches to improving health literacy!
Tweet about it: Do you love #HealthLiteracy? Let's talk about it at #HLiA18 on 10/26 in College Park, MD. Get all the #HealthLit details: http://hlactionconf.com
Browse recent posts