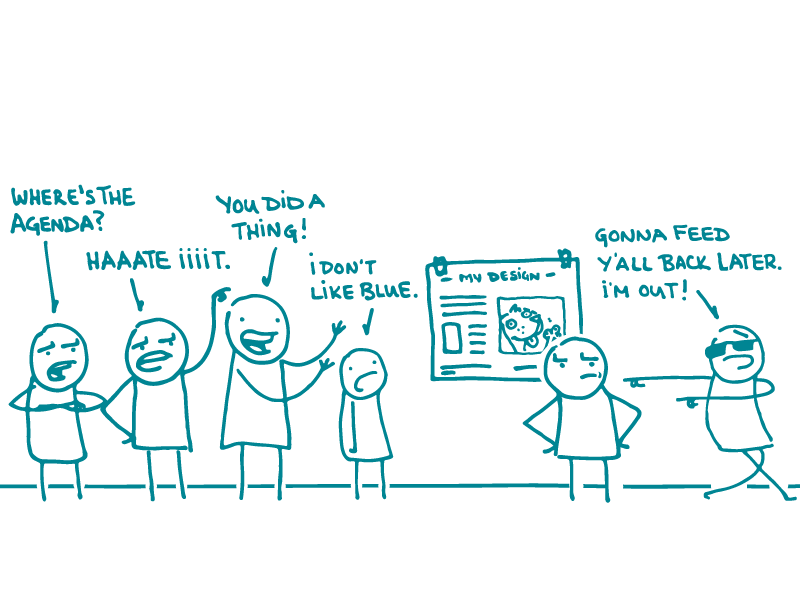 Since the dawn of We ❤︎ Health Literacy, our posts have focused on tips and tricks to help health communicators like you better reach your audiences. But what if we told you that you could apply these same health literacy best practices to interactions at your workplace?
Let's use giving feedback as an example.
Here at We ❤︎ Health Literacy Headquarters, we're big fans of giving and receiving feedback. We get feedback from audiences in user testing, we get feedback from our clients, and of course, we give feedback to each other every day. Feedback makes us stronger, smarter, and more motivated to do our best.
Here are a few pointers from the health literacy playbook that you can use to make your feedback more impactful:
Be positive. Research shows that people are more likely to change their behavior when they're rewarded for doing so. If a colleague did an excellent job on a project, tell them! And if you need to give constructive feedback, focus on the benefits of trying a different approach. A little praise and encouragement go a long way.
Be specific. When you're giving feedback, make sure to share concrete examples so your colleague is clear on what they're doing well and what they need to work on. You may think you're being clear when you say, "I'd like you to come prepared to meetings," but it's clearer to say, "I'd like you to prepare an agenda for our meetings and share it with me ahead of time."
Be actionable. Make sure your colleague walks away from the conversation with a plan for how to apply your feedback. Work together to come up with specific action steps — then check in later to see how it's going.
Make time to listen. Part of giving good feedback in the workplace is hearing the other person's perspective. Ask questions to try to understand where they're coming from.
The bottom line: When you're giving feedback, take a page from the health literacy playbook: be positive, specific, and actionable — and make time to listen.
Tweet about it: How can #HealthLit principles help you give better feedback at work? @CommunicateHlth has tips: http://bit.ly/2nMRrLQ
Browse recent posts