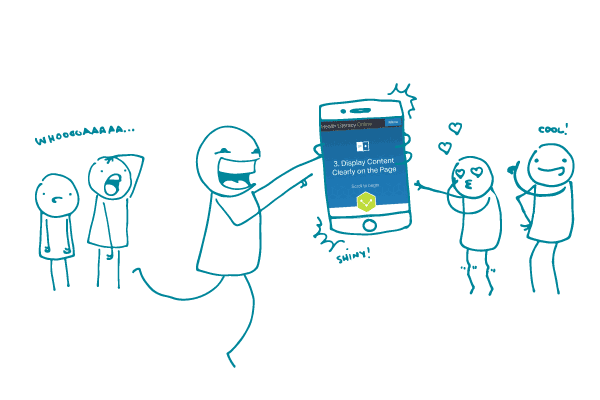 It's a very exciting week in health literacy land, dear readers! One of our all-time favorite resources has been updated to include the very latest in best practices of user-centered design, usability, and health literacy.
That's right, the second edition of Health Literacy Online is here! This research-based guide has practical tips for creating easy-to-use health websites and digital health information tools.
Wondering how to improve user engagement? Not exactly sure what makes a helpful search function, um, helpful? No problem — Health Literacy Online has your back.
The guidance in the latest edition reflects the fact that many more people are now accessing the internet on mobile devices (you're totally reading this on your smartphone, aren't you?). In today's mobile-heavy digital world, this is important stuff.
There's also a really cool section about conducting user testing with participants with limited literacy or health literacy skills, plus valuable information about the cognitive processing and online behaviors of people with limited literacy skills.
A disclaimer here: We were involved in the development of this guide, so we're a teensy bit biased. Regardless, we're pretty confident that you'll ❤ the second edition of Health Literacy Online, too.
The bottom line: Check out the latest edition of Health Literacy Online — you won't be disappointed.
Browse recent posts