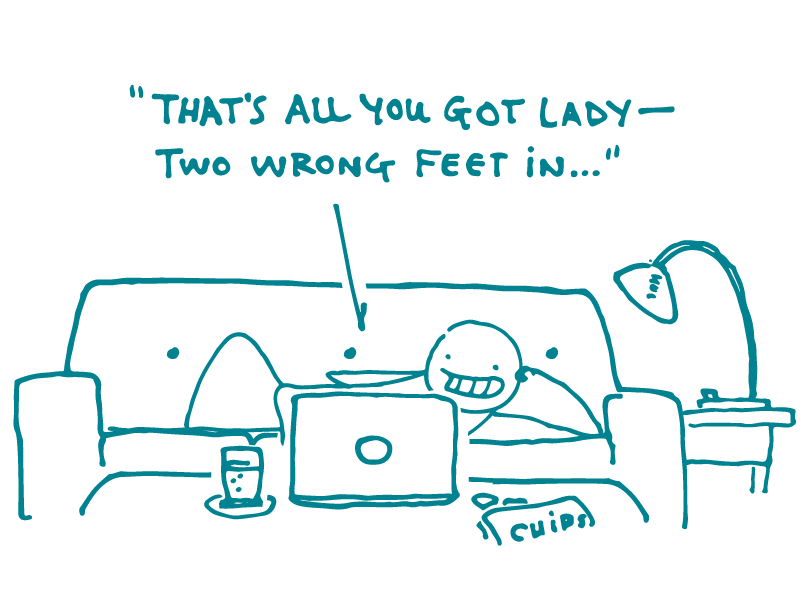 Here at We ❤ Health Literacy Headquarters, we ❤ movies that put real-world public health heroes in the spotlight. Bonus points if that hero is played by a trash-talking, leopard-print-wearing, evil-corporation-fighting Julia Roberts. That's right, dear readers — we're talking about the 2000 biopic Erin Brockovich.
This award-winning film follows Brockovich as she exposes how the Pacific Gas & Electric Company (PG&E) poisoned the residents of Hinckley, California, by contaminating their water with cancer-causing hexavalent chromium. She digs up the dirt, gets the victims organized, and helps win a record-setting $333 million settlement in a class-action lawsuit.
She must be an Ivy League-educated lawyer, right? Or a privileged, polished, public health expert? Nope. At the time, Brockovich had no legal training, no public health experience, and none of her adversaries' sense of boardroom propriety.
Nevertheless, her actions exemplify some of our favorite best practices for protecting the health of vulnerable communities.
Use plain language. While PG&E's corporate lawyers use jargon and fine print to intimidate and confuse the victims, Brockovich tells it straight: "You were lied to. You're sick and your kids are sick because of those lies."
Build empathy with community members. Brockovich goes door to door in Hinckley, looking people in the eye, sitting at their kitchen tables, and learning their stories.
Find the right evidence. Much like Dr. Mona Hanna-Attisha investigating blood lead levels in Flint, Michigan, Brockovich goes far beyond her job description to unearth the incriminating paper trail on Hinckley's water contamination.
Make the stakes personal. Rejecting a low-ball settlement offer from the PG&E corporate lawyers, Brockovich points to their water glasses: "We had that water brought in special for you folks. Came from a well in Hinckley."
The movie's humor stems from a mismatch between perceptions of Brockovich (that she's uneducated, unprofessional, and therefore incompetent) and her actual ability to tenaciously pursue facts, stand up to corporate strong-arming, and help right societal wrongs.
The bottom line: Never underestimate the role of community members and non-experts in protecting public health. Oh, and go watch Erin Brockovich.
Tweet about it: What makes Erin Brockovich a public health hero? Find out when @CommunicateHlth goes to the movies: https://bit.ly/2NyQhyr #HealthLit
Browse recent posts