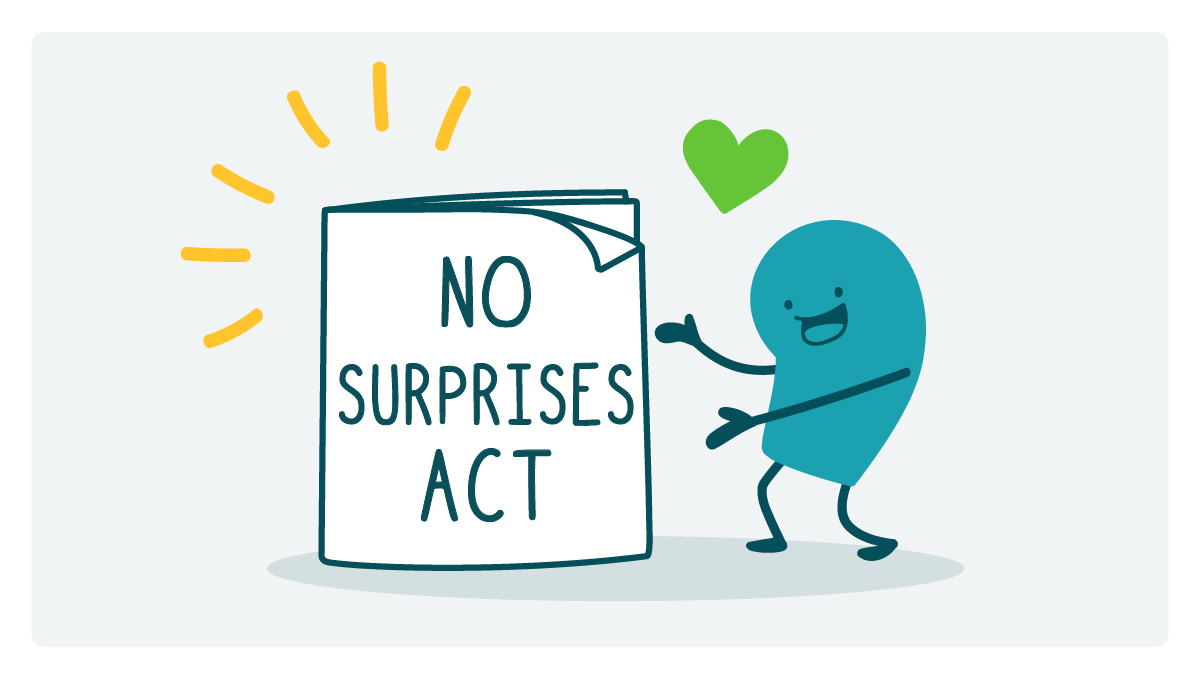 Here at We ❤️ Health Literacy HQ, we love surprises — like a $20 bill surviving laundry day intact or the indoor trampoline you bought during the pandemic lockdown finally selling on eBay. But there's one surprise that no one needs: surprise medical bills.
Picture this: You go to the emergency room (say, for the ankle you sprained while taking a tumble off that trampoline). You pay your copay and trust your insurance will take care of the rest — after all, the hospital is in your insurance plan's network. But weeks later you get a jaw-dropping bill because your insurance didn't fully cover the visit. The reason? While the hospital is in-network, the radiologist on shift who x-rayed your ankle is not. Unfair? We think so.
Fortunately, the Biden-Harris Administration seems to agree — because the No Surprises Act went into effect on January 1, 2022. The act bans surprise billing for emergency services and offers other consumer protections related to payment. In a nutshell, if you seek emergency care at an in-network facility — or if you call 911 and can't choose who sends the rescue helicopter — you won't be responsible for any out-of-network costs.
Now that's fair, which is why we ❤️ the No Surprises Act so much. And as health literacy-focused health communicators, we're not just fans — we're also advocates. We know many people in our audiences have probably never heard of the act and wouldn't know what to do if they got a surprise bill. And we want to help change that.
So, dear readers, we hope you'll join us in shouting this fantastic update from the rooftops! Or if you're not up for rooftop shouting (understandable), at least make sure to mention the new rules in content about insurance billing issues. You can let your audiences know where they can learn more about the No Surprises Act and how to get help disputing a surprise bill.
The bottom line: Surprise billing is the surprise no one needs. Thankfully, the No Surprises Act protects us from unexpected medical bills for emergency services — let's make sure our audiences know that!
---
Tweet about it: Surprise billing is the surprise no one needs. As #HealthLit advocates, it's our job to help people learn about new rights under the No Surprises Act, says @CommunicateHlth: https://bit.ly/3J7VTMH #HealthComm
Browse recent posts