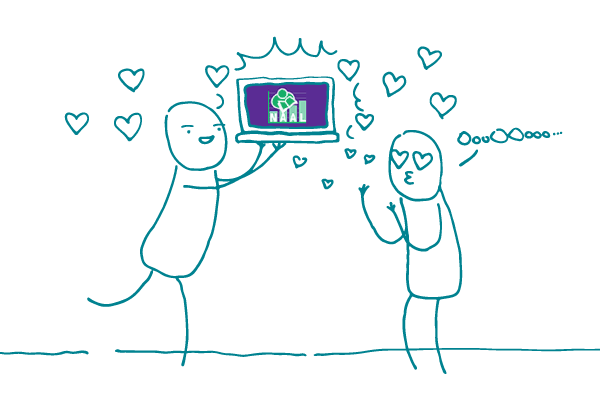 You know what's great? Data.
Data can tell us how people think, feel, and act. They can confirm or refute what we believe is true. They can give us a sense of where we are compared to where we've been.
It'll come as no surprise that we find data on literacy especially valuable. And that's why we ❤ the National Assessment of Adult Literacy (NAAL).
The NAAL is a national survey of American adults ages 16 and up that assesses functional English literacy — like how adults use printed and written information to do things at home, at work, and in their communities.
In 2003, the U.S. Department of Education (which is responsible for the NAAL), updated the survey to include a section on health literacy. Needless to say, we really ❤ that.
To assess health literacy, 19,000 adults completed survey tasks related to:
Clinical environments, like filling out a patient form during a doctor visit or understanding medicine dose instructions
Prevention information, like identifying signs of illness and following screening guidelines
Health care system navigation, like understanding what a health insurance plan will pay for or giving informed consent
Based on the NAAL, we know that only 12% of adults have proficient health literacy skills. In other words, nearly 9 in 10 adults have limited health literacy skills. And if you check out the HHS National Action Plan to Improve Health Literacy, you'll see that people need proficient skills in order to prevent disease, navigate the health care system, and respond to public health alerts.
A decade later, the 2012 Program for the International Assessment of Adult Competencies (PIAAC) confirmed the 12% statistic. It also found that an even lower percentage of U.S. adults — just 9% — showed proficient numeracy skills.
The bottom line: Although it's not the newest data, the 2003 National Assessment of Adult Literacy is still the strongest national dataset we have on health literacy.
Browse recent posts