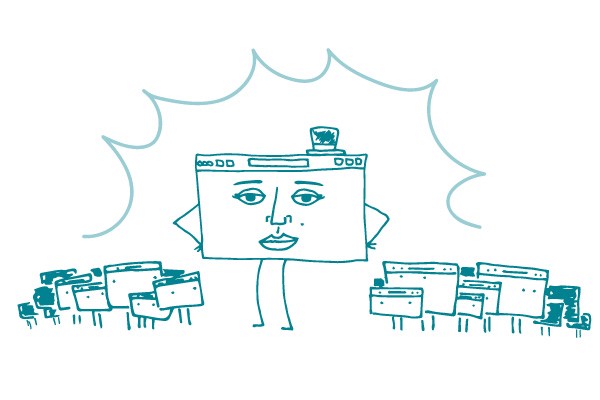 A good homepage marries design, content, and usability. But what exactly does that look like? People often ask us for examples — so here are a few homepages that we ❤ and why we ❤ them.
ourbodiesourselves.org
Hooray for actionable buttons and plain language!
hioscar.com
We're not usually a fan of splash pages, but this one really focuses on a single, clear message — which is important for a young company with a new idea.
letsmove.gov
There's no question what this website is about — and the colors really make it pop!
cancer.org
This homepage makes it really easy to find what you're looking for without scrolling endlessly.
healthymagination.gehealthcare.com
When you think of how complicated this homepage could be (diagnostic imaging options, anyone?), you understand what a feat it is that they've made it this simple.
plannedparenthood.org
Great colors and a user-friendly design make this one of our favorite homepages.
healthcare.gov
The latest facelift of this one makes it even easier to use.
Every one of these homepages lets you know what the website is about right away — who they are, what they do, and how they want you to feel.
What are your favorites? Share them in the comments below.
The bottom line: There's no single way to make a perfect homepage, but some really stand out from the crowd — in a good way!
Browse recent posts