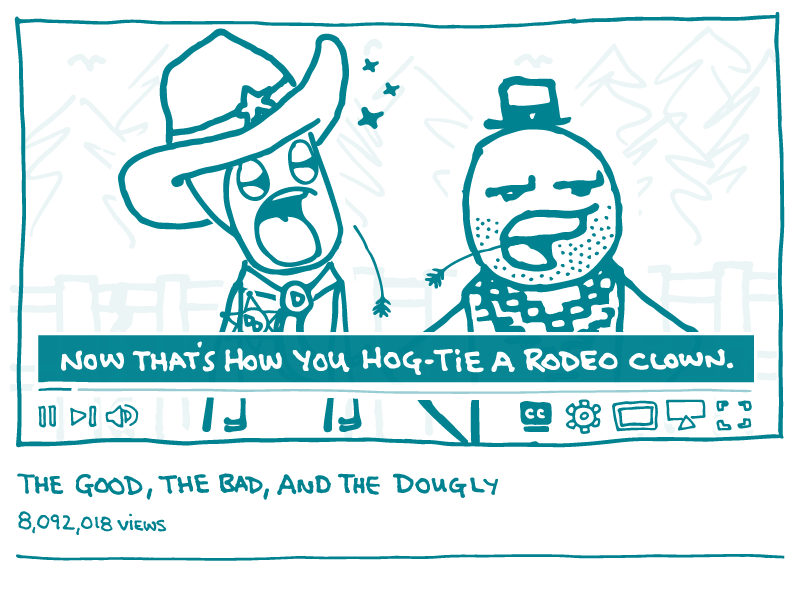 It's been a big year for YouTube, dear readers.
The Pew Research Center recently found that everyone's favorite video-sharing site is dominating the social media landscape. You probably know YouTube for things like its powerful search function and its infamous influencers. But today we're highlighting some of its lesser known — and super important — features: tools for making content accessible.
YouTube's most prominent accessibility feature is closed captioning, which gives viewers the option to read video transcripts instead of listening to the video. This helps make your content accessible to people who are hard of hearing, folks who are watching in a loud environment, or users who can't turn on the sound.
But there's more. So much more! Check out all these things you can do to make content accessible on YouTube.
Use built-in speech recognition to auto-generate captions. This is an option in English and some other languages. We recommend checking these captions though, just to make sure nothing got lost in the process.
Upload a transcript. You can auto-sync the text to line up with the narration or dialogue in the video. Neat, right?
Add subtitles. Pro tip: If you don't speak the language your subtitles are in, enable "community contributions" so viewers can do the work for you. Teamwork makes the dream work!
Download an auto-generated transcript and use it in on other social media platforms (like Facebook) where you want to share your video.
The bottom line: Turn to YouTube to make your video content more accessible.
Tweet about it: Accessibility's a breeze on @YouTube! @CommunicateHlth explains: https://bit.ly/2EdtR5n #HealthLit #a11y
Browse recent posts