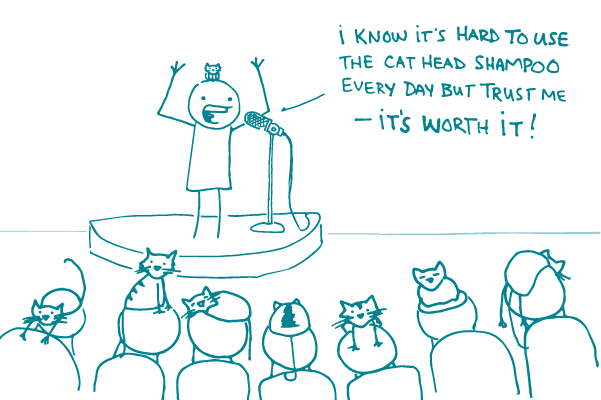 When we talk about storytelling in public health, we mean bolstering your campaign or intervention using personal stories of real people who have dealt with a health issue or condition. And there are many reasons to use storytelling to support your health messages.
Research has shown that storytelling improves people's self-efficacy to make important changes to their health behaviors. Another benefit is that storytelling has the potential to change how people feel about health organizations and the information we communicate — and that's a big deal.
A key step toward improving health literacy is treating patients as partners in their health care. When you use storytelling in messaging and materials, you invite "non-expert" voices into the conversation.
Study after study is sending the same message: if you want your public health campaign to reach people and make a difference in their lives, it helps to include stories of real people facing real health challenges. So in your next strategy meeting for a new campaign, remember to tell your target audience what they need to hear: a story.
The bottom line: Storytelling is an effective way to communicate your public health messages. Try it out!
Browse recent posts