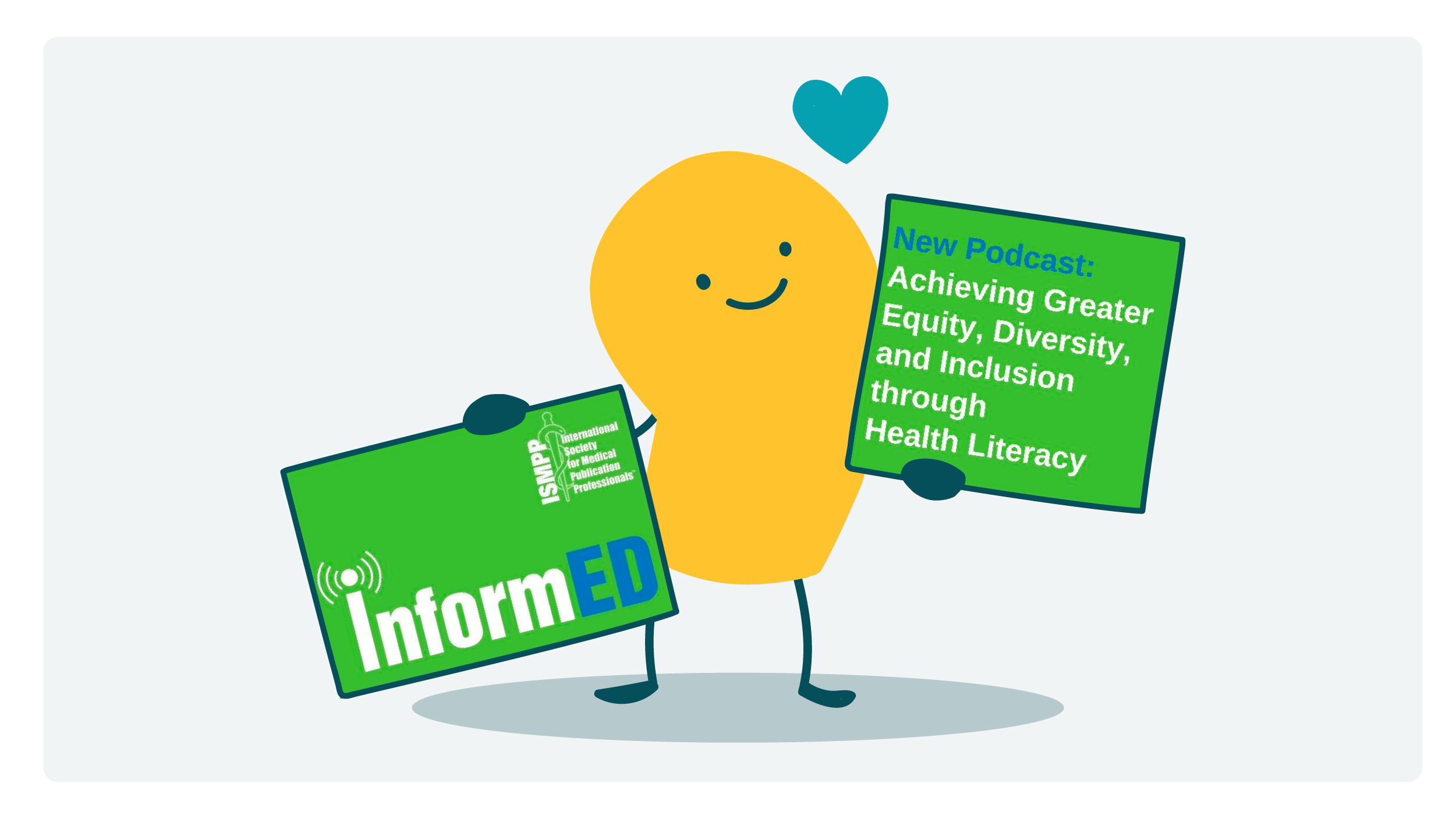 Here at We ❤️ Health Literacy Headquarters, we tend to shy away from self-promotion. But this week, dear readers, we just had to let you know that CommunicateHealth President Stacy Robison recently made a podcast appearance for a very good cause: health literacy, of course!
If you haven't heard of it, InformED is a podcast from the International Society for Medical Publication Professionals, or ISMPP. The show covers important and timely topics for health communicators and publication professionals. And in the most recent episode, Stacy joined Laurie Myers — Director of Global Health Literacy and Oncology Health Equity at Merck — to kick off a new series on equity, diversity, and inclusion.
Stacy and Laurie focus on these key public health themes through the lens of the thing we ❤️ most, and we think the result was pretty cool. It touches on racial justice, inclusive language, and social determinants of health — things that are top of mind for so many of us in health comm at the moment. And it's not every day that public health and queer identity politics come up in the same conversation.
So give Episode 5 a listen — and a big thanks to the folks at ISMPP for putting this together!
The bottom line: Check out the most recent episode of InformED to learn about achieving equity, diversity, and inclusion through health literacy.  
---
Tweet about it: Interested in how #HealthLit can help us achieve equity, diversity, and inclusion? Check out @CommunicateHlth President Stacy Robison and @lauriemyersHL on the most recent episode of @ISMPP's InformED podcast: https://bit.ly/3CNPdQP #ISMPP_Podcast
Browse recent posts