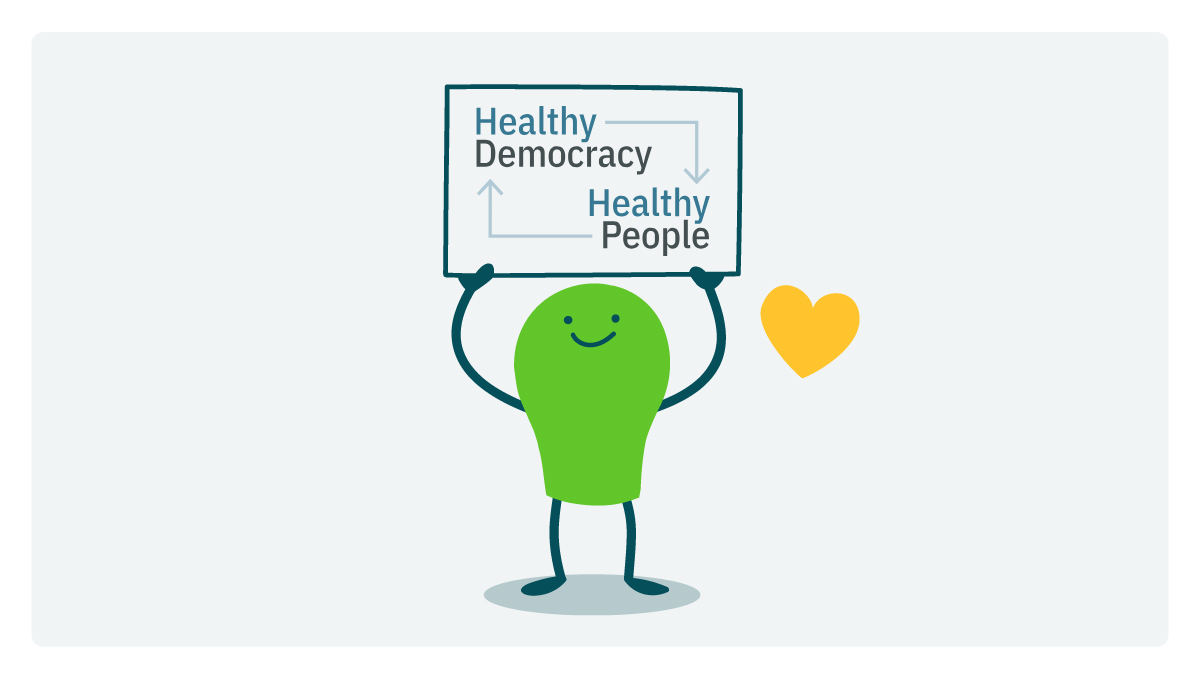 You know we ❤️ sharing cool things we find out in the world with you, dear readers. So this week, we're coming at you with a super interesting new project called Healthy Democracy, Healthy People.
The project started out as VoteSAFE Public Health — a collaboration between public health heavy hitters like the American Public Health Association, the Association of State and Territorial Health Officials, and more. It aimed to advance health equity by making sure everyone has the opportunity to vote safely.
The newer iteration of the initiative is a nonpartisan marriage of public health and civic engagement orgs. It focuses on the critical connection between civic participation and community health — because we know that when all people are safely able to vote, they can add their voices to policy conversations that directly impact their health. And according to the project's website, the COVID-19 pandemic has shined a light on the need for this kind of collaboration by creating more barriers to safe and equitable participation in the electoral process.
This is exactly the kind of project we think is necessary in today's world. There are lots of connections between civic literacy and health literacy, and we're here for it! If you're looking for a good place to start, check out the project's innovative Health & Democracy Index, which compares state-level public health indicators and voter turnout with how inclusive (or restrictive) that state's voting policies are.
We don't want to spoil anything, but if you had to guess: Are inclusive voting policies and increased civic engagement good or bad for community health?
We'll leave it there.
The bottom line: Check out Healthy Democracy, Healthy People to learn about the crucial intersection between civic participation and public health.
---
Tweet about it: Healthy Democracy, Healthy People is highlighting the critical relationship between civic engagement and #PublicHealth! @CommunicateHlth says check out this super important work: https://bit.ly/30DyxNt
Browse recent posts