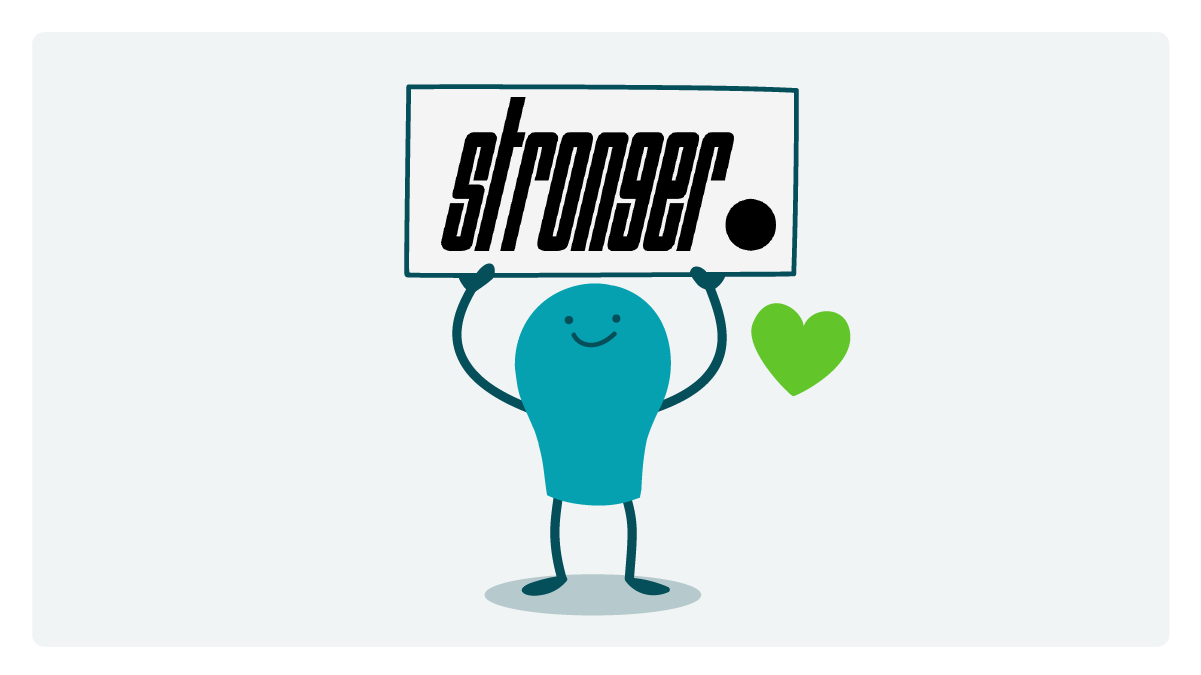 With COVID-19 cases once again on the rise, dear readers, putting a stop to the spread of vaccine misinformation is crucial. But mythbusting in the midst of an ever-shifting pandemic can be a difficult task. So this week, we're sharing our appreciation for some folks who are leading a coordinated charge against COVID-related false information: Stronger.
Stronger is a national advocacy campaign created by The Public Good Projects that aims to stop the spread of vaccine misinformation. They work with partners to share correct info — and also provide useful tools to help people find trustworthy answers to their vaccine questions, spot misinformation in the wild, and report accounts that spread dangerous myths. We especially ❤️ how they make it easy to stay on top of the misinformation landscape by sending super timely email alerts about misinfo surges (sign up for those here).
Another one of our favorite offerings from Stronger is this handy roundup of resources, including how to spot misinfo and how to report it on social media. And if you're as jazzed about Stronger's efforts as we are, check out more ways to get involved. 
The bottom line: Stronger works to stop the spread of vaccine misinformation — and that's something we definitely ❤️!
Tweet about it: It's not easy countering #COVID19 vaccine misinfo. Fortunately for us #HealthComm folks, @stronger_org is up for the challenge, says @CommunicateHlth: https://bit.ly/3jOvgB4 #HealthLit
Browse recent posts