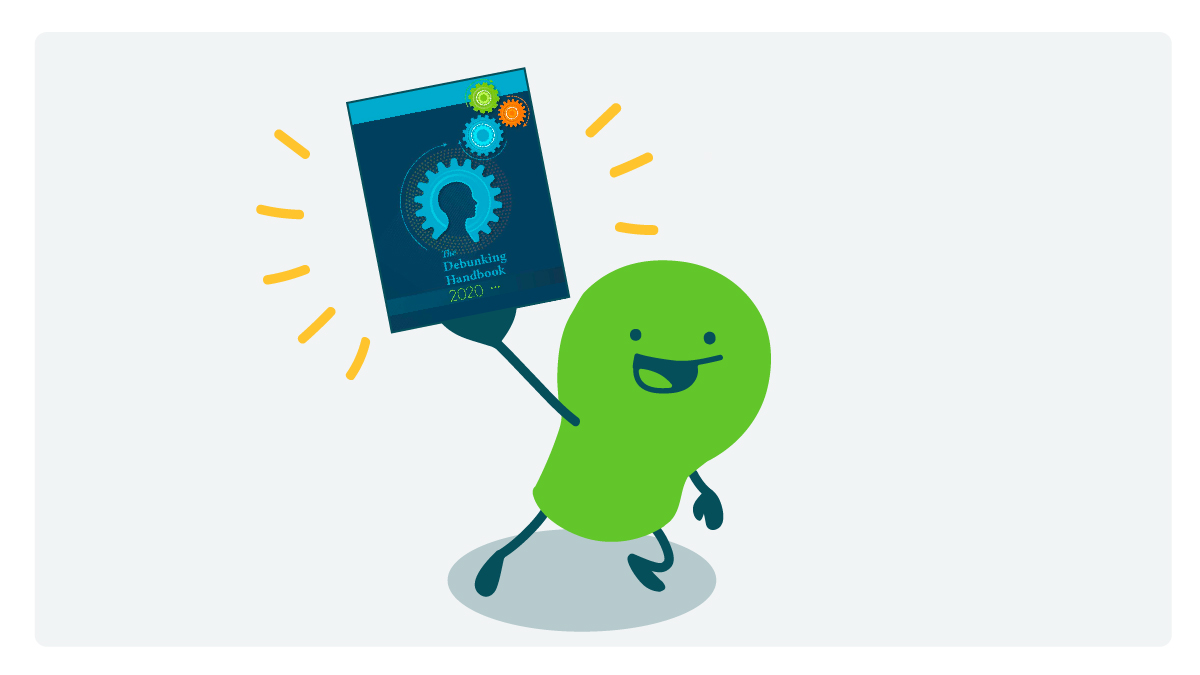 If you've been following us for a while, dear readers, you know we're always thinking about ways to improve health communication. Recently, that's included a lot of noodling about how to effectively fight misinformation. That's why we ❤️ The Debunking Handbook 2020 — a guide with actionable tips for disproving false claims and dispelling myths.
Written by a group of 22 international scholars (and available in many languages), the handbook describes misinformation as "sticky," or hard to get rid of. Alternately, you might think of misinformation the way you think of weeds in the garden: Once it takes root, it's notoriously hard to get rid of — even if it's been corrected.
That's why the best thing to do, according to The Debunking Handbook, is prevent misinformation from taking root in the first place — by prebunking false claims before they start circulating. With prebunking, you explain the techniques that people who spread false information use, which can help your audience spot misinformation in the future.
If misinformation has already taken root, though, don't despair — that's when the debunking part comes in. But first, the handbook suggests that you consider these questions:
Is the myth circulating widely? Does it have the potential to cause serious harm? If not, your energy may be better spent battling other "weeds."
Can you provide accurate information without directly debunking (and thereby mentioning) the myth? For example, you might be able to highlight a vaccine's success and safety rate without bringing up any misinformation related to it — and by doing so, drawing attention to a false claim.
That said, sometimes you won't be able to avoid mentioning the falsehood you're trying to debunk. If you find that it's time to pull misinformation out by the root, The Debunking Handbook has a solution. To our long-time readers, that solution will sound familiar: You wrap the myth in facts — also known as a truth sandwich! That way, you're guiding your audience's attention toward the correct information, not the falsehood.
The bottom line: The Debunking Handbook offers hands-on strategies that can help health communicators weed out misinformation and plant the seeds of fact-based, accurate health info.
---
Tweet about it: The Debunking Handbook offers actionable strategies to fight misinformation. @CommunicateHlth has the details: https://bit.ly/3PV19cd #HealthComm
Browse recent posts