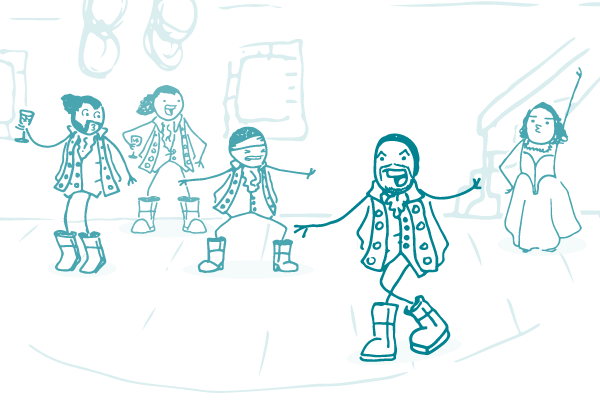 When Hamilton: An American Musical first premiered, it quickly became a cultural phenomenon. The Broadway show (which chronicles the life of Founding Father Alexander Hamilton) won awards left and right and sold out performances months — even years — in advance.
The craze got some Hamilton fans here at We ❤️ Health Literacy Headquarters thinking about what makes it so special — and why it resonates so much with us. What we came up with, dear readers, is that Hamilton has quite a bit in common with plain language. (Stick with us, dear readers — we got this.)
Hamilton is in a category of its own when it comes to musicals. Instead of typical show tunes, it uses hip-hop to transport the audience to Alexander Hamilton's world. It applies familiar terms from today's culture to 18th-century American history. It uses casting to make the story relevant (most characters in Hamilton are played by people of color, regardless of the historical figure's actual race).
Essentially, Hamilton reminds us that if you present information in a way that's engaging and accessible, it resonates with people — which can help them understand it in a way they might not otherwise. Case in point: Do you think most kids learning about American history in school would rather read about Hamilton in a textbook or listen as his story unfolds through an intricate web of exceedingly clever rap verses?
These days, folks have a lot of choices when it comes to the health information they choose to rely on. If they don't find what they need in your health materials, no big deal — they'll move on to the next. This sets the bar high for presenting health information in the most engaging, accessible, and innovative way you can.
And you know what Hamilton would say about that — he'd tell you not to throw away your shot.
The bottom line: What do Hamilton: An American Musical and health communication have in common? More than you might think.
---
Tweet about it: With Broadway opening its doors again, @CommunicateHlth revisits what #Hamilton can teach us about #HealthComm: https://bit.ly/3B4yjvB
Browse recent posts