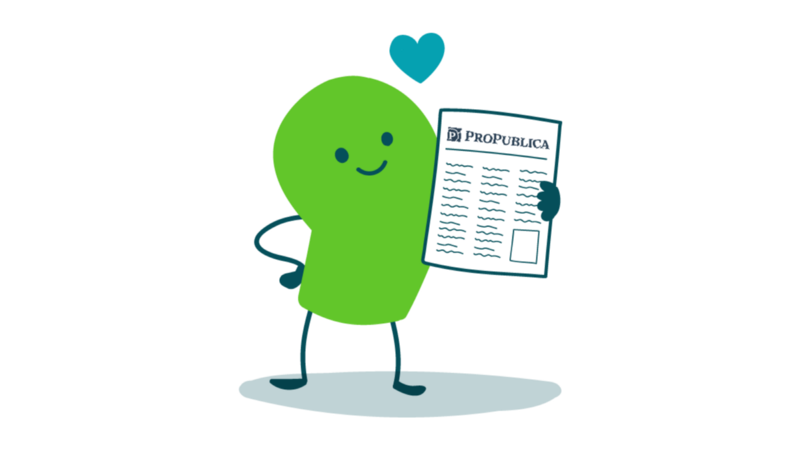 Here at We ❤ Health Literacy Headquarters, we're always singing the praises of plain language. And while we're usually blabbing on about how great plain language is for health materials, its uses are so much broader than that!
That's why we're so excited about ProPublica's plain language reporting initiative. As part of a recent story about disability benefits in Arizona, ProPublica published plain language "translations" alongside the original reporting on its site.
To make the story more accessible to people with intellectual and developmental disabilities, ProPublica used an ultra-accessible version of plain language that goes even farther in terms of simplifying sentence structure. Because too often, stories about people with disabilities aren't written for people with disabilities.
Reporter Amy Silverman, who wrote the series, said her team was careful not to assume that readers with disabilities would prefer the ultra-accessible plain language version. They recognized that those readers might want to read the original — so ProPublica offered both options to everyone.
And that, dear readers, is the foundation of effective health communication: always put your users' needs first. Those needs might not be the same for everyone in your audience, and they might change over time, too. And you know what's great for figuring that out? Testing your products with your users!
The bottom line: ProPublica's innovative plain language reporting and audience-centered approach show us how to make journalism more accessible — and we ❤ that.
Tweet about it: .@propublica's #PlainLanguage reporting initiative is a case study in how to make journalism more accessible, says @CommunicateHlth: https://bit.ly/3qEsNvw #HealthLit
Browse recent posts