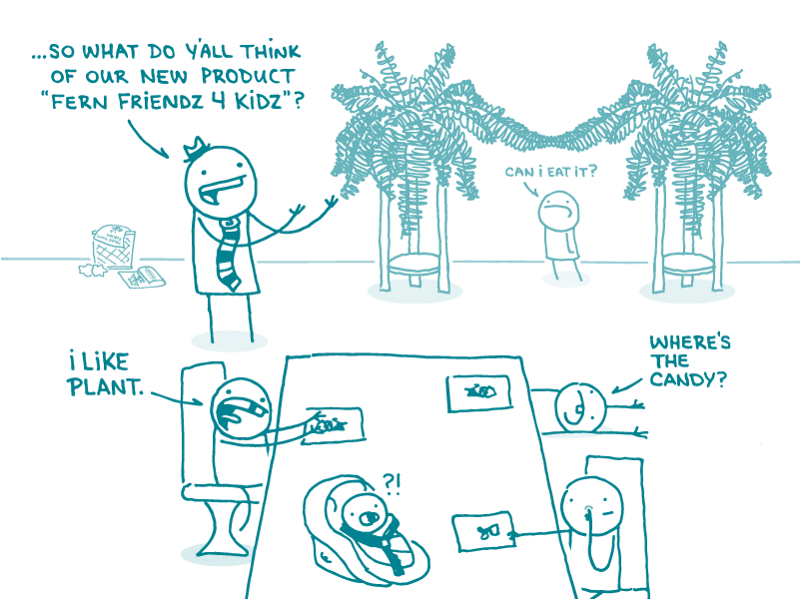 As you may have noticed, we really ❤ research here at We ❤ Health Literacy Headquarters! We do user testing to keep our audiences at the center of what we do — and children, like any other audience, have the right to be active participants in research that could affect their health.
Testing with kids can be a lot of fun, but it also comes with unique challenges. Just try doing an eye-tracking study with fidgety pre-teens! Here are some tips to keep in mind when doing research with younger users:
Choose kid-friendly words. As always, plain language is the way to go. And don't be afraid to follow their lead — if they call the stimulus material "the dingle," then you can, too. (But be careful not to patronize! Youngsters, just like older adults, can tell when you're talking down to them.)
Keep 'em engaged. Kids fidget, space out, and get distracted. (Well, so do adults. But that's less relevant here.) Keep things moving, and design activities that help them express their attitudes, experiences, and perspectives. Try using creative testing techniques like design the box or collaging!
Gather data with your ears and your eyes. Depending on their age, young children may not have the words to explain what they're thinking. So pay attention to body language and facial expressions — or designate an observer to take notes only on these things.
Remind kids that what they're doing is super important. User testing can be a bit of an abstract concept for children to grasp. So take a moment to remind them that the awesome work they're doing now will help others in the future.
Have fun. Remember to smile and be friendly — and make sure the moderator takes time to answer the icebreaker questions and build rapport. Sure, you're at work, but younger participants may respond better if you treat it more like play!
The bottom line: Children make great research participants when you use a kid-friendly approach.
Tweet about it: We believe the children are our future… research participants. @CommunicateHlth shares tips for user testing with kids: https://bit.ly/2Vwinz1 #HealthLit
Browse recent posts