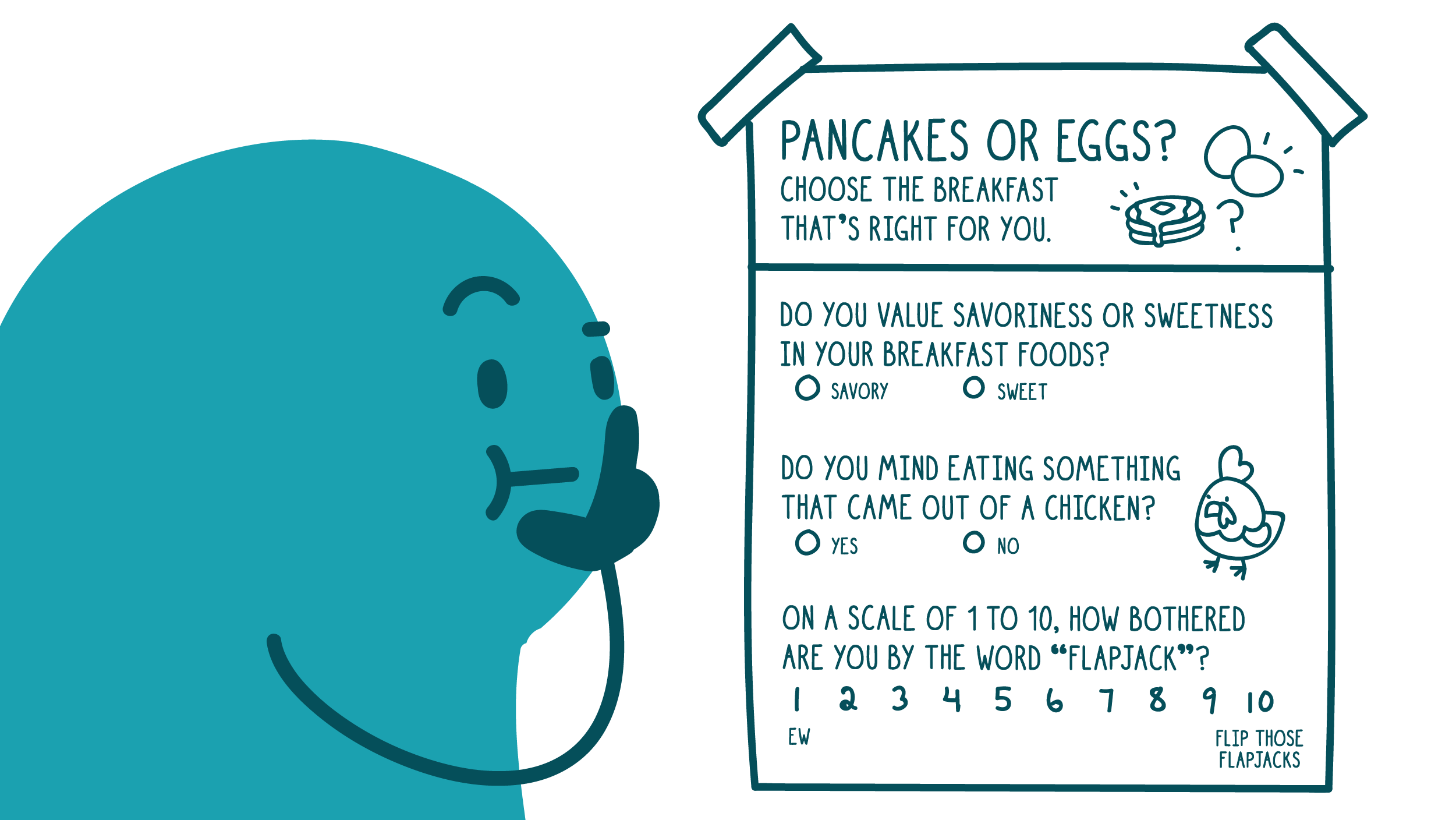 Here's something we can probably all agree on: sometimes, making health-related decisions is really hard. We've written in the past about shared decision-making and tools to support it. But this week, dear readers, we wanted to take a deeper dive into decision aids.
As health communicators, we know we need to talk about the pros and cons of each possible choice — that's a must-have for informed consent! But when someone is facing a particularly difficult choice — like how to approach end-of-life care — we can take it a step further.
That's where decision aids come in. A decision aid is a tool that goes beyond a general list of pros and cons to help people think through how the risks and benefits of each option stack up for them personally. And while decision aids can't replace a conversation with a doctor, they can make those conversations more efficient and productive.
Use these tips to make your decision aid shine:
Keep it brief. If your decision aid looks long or dense, people will be much less likely to use it — so save that nice-to-know info for later.
Make it personal. To engage patients, include interactive elements like yes/no or multiple-choice questions, write-in fields, and sections for notes. Consider using a digital format that allows for a bite-snack-meal approach so users can further personalize their experience.
Use numbers wisely. Check out these numeracy best practices to make sure you're clearly and accurately communicating about risk or the chance of a certain health outcome.
Talk about values. Health outcomes aren't the only variable at play when people make medical decisions. Make sure your decision aid helps people consider how each option aligns with their values and beliefs, their family situation, their finances, and anything else that may be important to them. (Keep in mind that sometimes decisions can come down to things like whether people can take a day off work or how okay they are with some pain or discomfort.)
Include clear next steps. For example, that could mean talking to a doctor about their decision and any questions they still have.
Test, test, test! There's only one way to know for sure that your decision aid is hitting the mark — go out and test it with your intended audiences!
For a more detailed rundown of decision aid best practices, see this evidence-based checklist from the International Patient Decision Aid Standards Collaboration.
The bottom line: When people are facing tough choices about their health, decision aids can help them think through their options and make the choice that's right for them. 
Tweet about it: Making health-related decisions isn't always a walk in the park, but health communicators can help. @CommunicateHlth weighs the pros (and pros!) of creating #HealthLit decision aids: https://bit.ly/2SrWVgZ #HealthComm
Browse recent posts