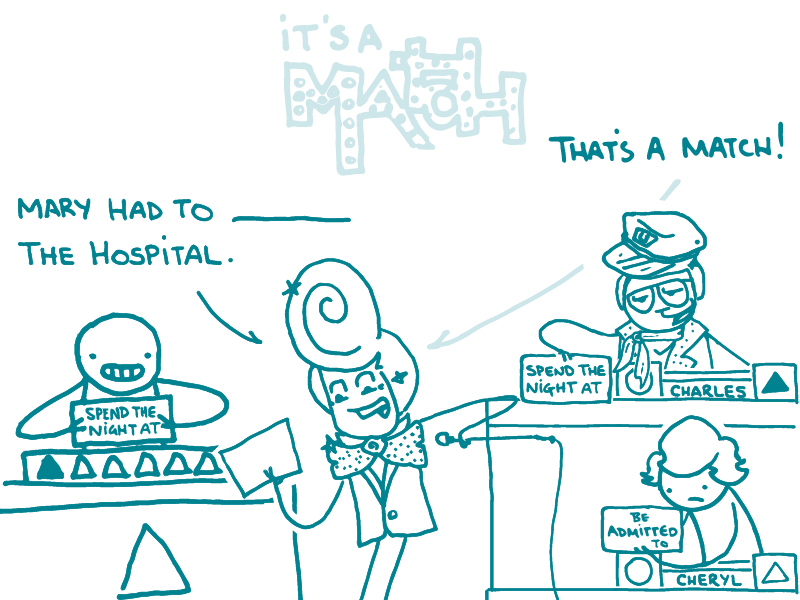 Today's post will address one of our favorite topics: unnecessarily complex health terms!
Let's start with a pop quiz. Pretend you're writing a patient handout. What's the best way to tell someone she'll have to spend the night in the hospital?
a. You'll be hospitalized overnight
b. You'll be admitted to the hospital for the night
c. You'll need inpatient care at the hospital
d. You'll need overnight observation in the hospital
e. It's a trick question — the question is the answer
Exactly — with an "E." Just skip the fancy words and say what you mean: "You'll have to spend the night in the hospital."
There's no need to risk confusing people with overcomplicated language. "Hospitalization" has 6 syllables! We've said it before, dear readers, and we'll certainly say it again: just keep it simple.
And in case you were wondering, the title of this post is a trick question, too.
The bottom line: Instead of using complex terms like "hospitalized" or "admitted," use words that everyone knows.
Tweet about it: Hospitalized? Admitted? Inpatient care? How about "spending the night?" http://bit.ly/1ny0bRN #HealthLit via @CommunicateHealth
Browse recent posts