Supporting parents with information they can trust
American Academy of Pediatrics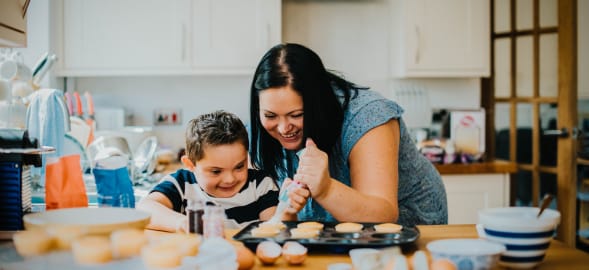 Every day, parents make dozens of decisions about their kids. What to feed them, when to put them to bed, which activities to sign them up for… it's a never-ending list! Ultimately, parents just want to keep their kids safe, happy, and healthy — but figuring out how to do that can feel overwhelming.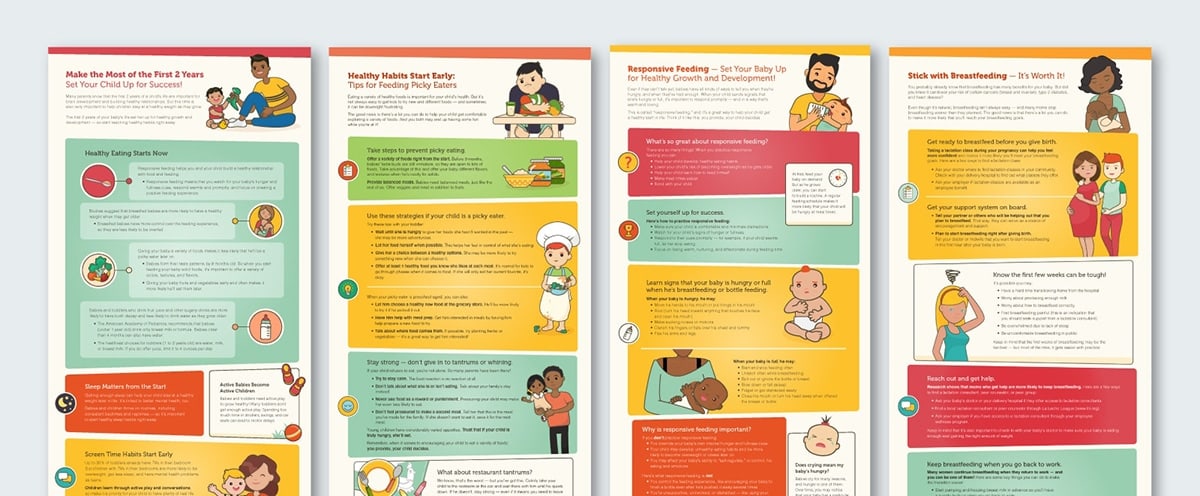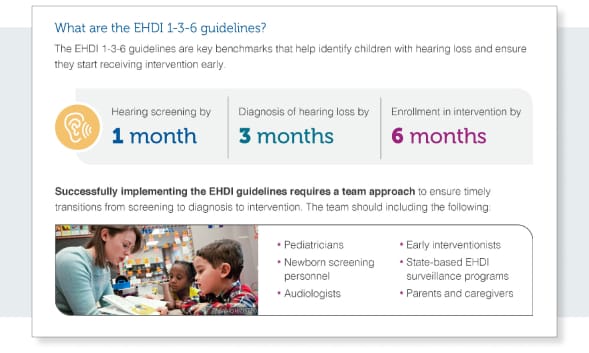 Our approach
At CommunicateHealth, we know how important expert recommendations are. We also know that they're often complicated and confusing for the people they're designed to help — and there's the rub. So we help the American Academy of Pediatrics (AAP) transform expert guidance into easy-to-understand, easy-to-use information. Whether we're talking about developmental milestones or ways to prevent childhood obesity, we say it clearly and we make it meaningful. And we get input from parents at every step of the way to make sure our messages and materials meet their needs.
Impact
With input from end users, we transform expert guidance into relevant, actionable messages that resonate with parents — and help them keep their kids safe and healthy.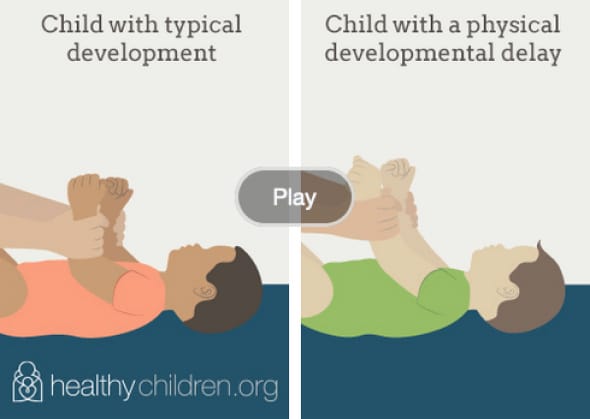 Created an award-winning online tool for parents worried about their children's physical development
With this interactive tool, parents can choose specific activities they're worried about — like rolling over or walking. Then they enter information about their child and get recommended next steps. And since some developmental milestones are hard to describe with words alone, we created animations that show typical development alongside developmental delays so it's easy for parents to see the difference.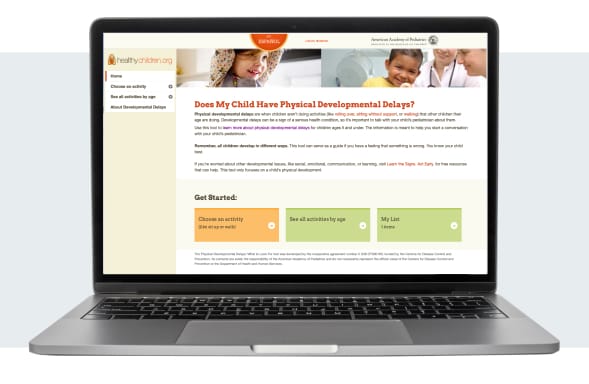 Wrote and designed interactive web content to teach parents about healthy eating and physical activity for kids
First, we drafted a set of key messages related to childhood obesity prevention — then we tested them in 10 focus groups with parents across the country. We learned that our messages were spot on, but that the static fact sheets we'd planned for were the wrong way to deliver them. So we pivoted and developed a variety of web content, including an interactive widget, a fun (but educational!) quiz, and tailored recommendations for parents.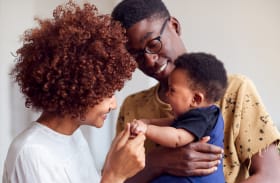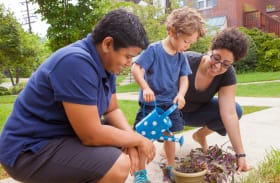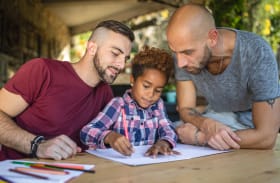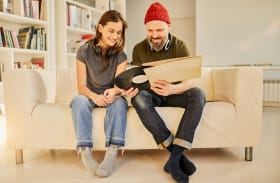 When parents told us they wanted to hear from other parents, we listened. Based on their feedback in user testing, we incorporated tips and quotes from parents into the interactive web content we created on childhood obesity prevention. Their voices helped make the information more relatable, realistic, and authentic.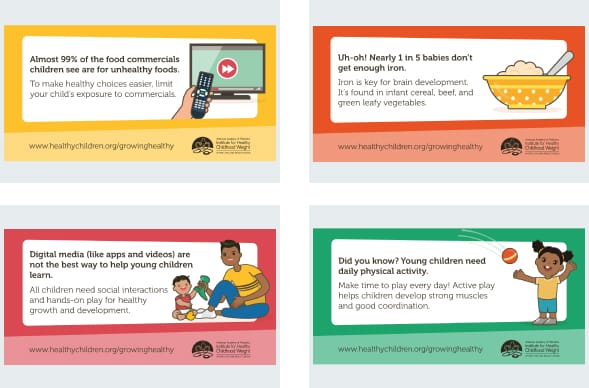 Developed a suite of multimedia materials to help parents establish healthy eating habits in babies and toddlers
With plain language and a lighthearted look and feel, we gave parents actionable and engaging tips on topics like overcoming breastfeeding challenges, dealing with picky eaters, and introducing solid foods. We started with an environmental scan to inform our approach. Then we created 2 videos, 4 infographics, 10 social media graphics, and 30 tweets and tested them in focus groups with parents. We reworked and tailored the materials based on their feedback.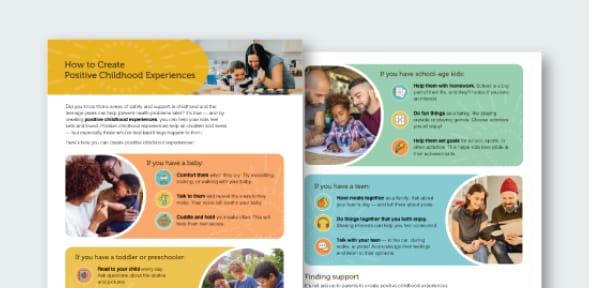 Crafted friendly but informative fact sheets with clear action steps on a variety of tricky topics
Through the years, we've tackled tough subjects like depression, impulsive behavior, and adverse childhood experiences. Using clear communication best practices, we give parents the information they need without shaming, blaming, or overwhelming them.
When kids feel safe and supported in childhood, they're more likely to be healthy later in life. Explaining this to parents without shaming or guilting them is a challenge. But with a positive, encouraging tone and easy-to-understand guidance, we did just that.