Inspiring a nation to get moving
Office of Disease Prevention and Health Promotion
Move Your Way campaign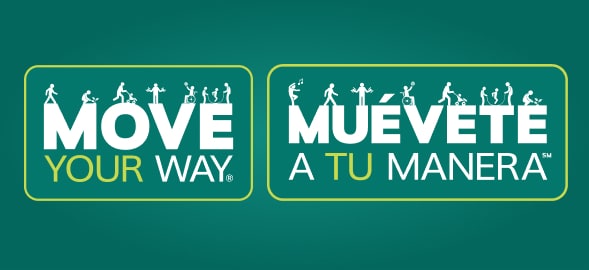 Getting regular physical activity is one of the most important things people can do to stay healthy — but most Americans aren't active enough.
In 2018, the Office of Disease Prevention and Health Promotion (ODPHP) released the second edition of the Physical Activity Guidelines for Americans. The Guidelines provide evidence-based recommendations for how much physical activity people need to get important health benefits. But public health professionals need to go beyond the science to motivate people to change their behavior and fit more physical activity into their busy schedules.
Figuring out how to transform the Guidelines into a clear, actionable, and motivational campaign was a challenge — one that we enthusiastically accepted.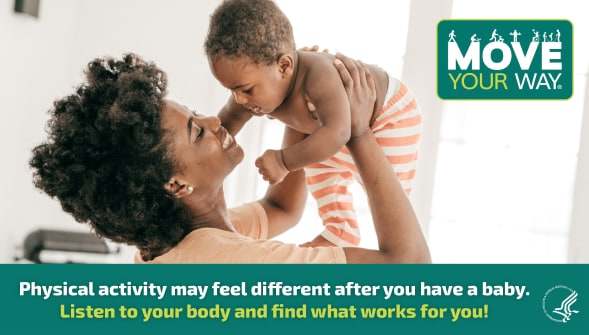 Our approach
At CommunicateHealth, we never shy away from finding creative ways to clearly explain complex information — in fact, it's what we do best. And when we tell people how they can take action to improve their health, we tailor our messages to our audience — which means doing our homework. When we set out to inspire Americans to follow the new Guidelines, we took a research-based approach. Specifically, we spent months gathering information from some of the very people we hoped to influence through our messaging.
Impact
With a keen understanding of what motivates behavior change, we transformed scientific, evidence-based guidelines into a national campaign to help Americans get active.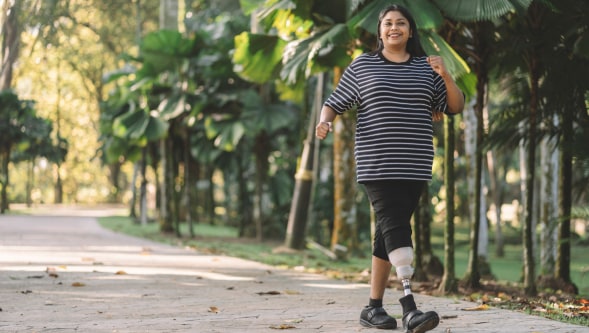 Led formative research to shape a nationwide behavior change campaign
Our goal was simple: figure out the best way to communicate the Guidelines and help Americans get enough physical activity. So we surveyed more than 2,000 physical activity contemplators — people who weren't yet getting the recommended amount of physical activity but wanted to get more. We also ran focus groups with dozens of adult physical activity contemplators, children, teens, and parents. We learned a lot — and we shared what we learned in 2 research articles published in the Journal of Physical Activity and Health.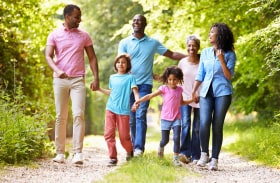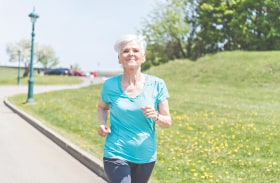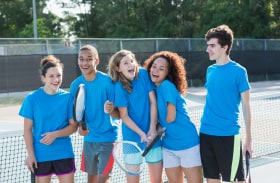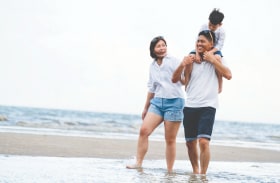 We learned that people weren't interested in cookie-cutter physical activity recommendations. We knew we needed to tell them there's no "right" way to move. Walking, dancing, skating, gardening — it all counts! We developed a few concepts to communicate this and tested them with our target audiences. The winner? "Move Your Way."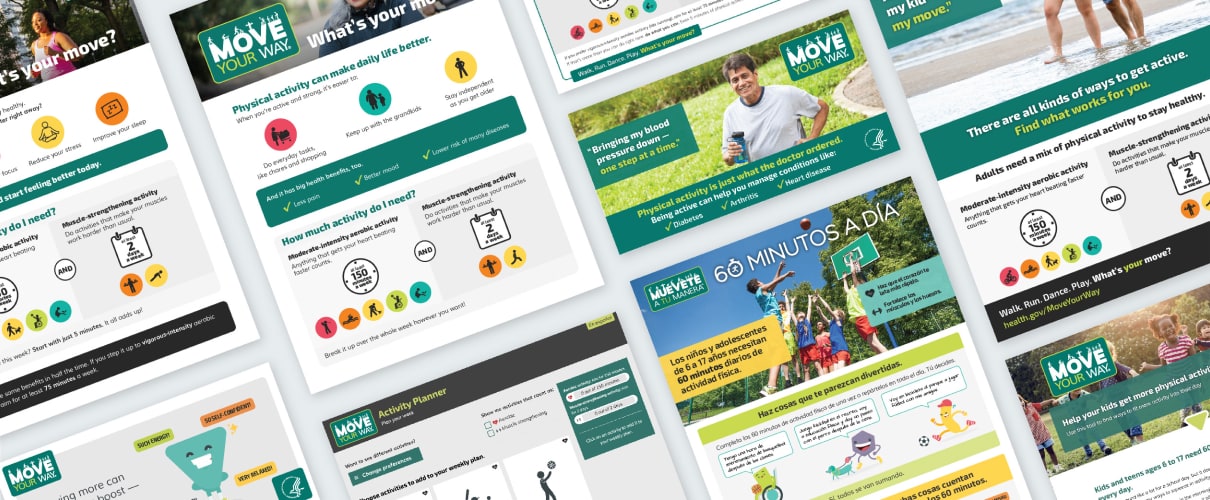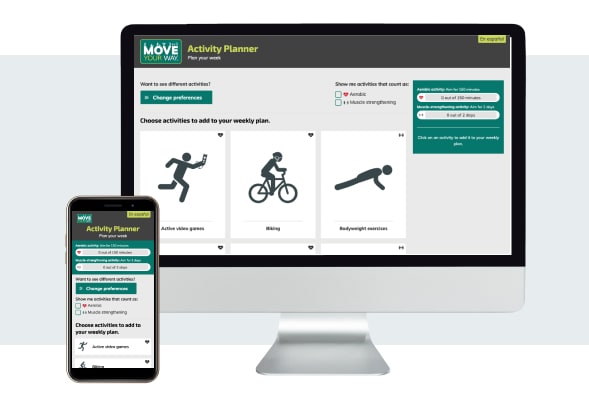 Created a suite of web and print products tailored to 4 different audiences
Physical activity isn't one-size-fits-all, and neither are the materials we created. In more than 20 different products — fact sheets, posters, videos, and interactive tools — we asked Americans, "What's your move?" We tailored products to each of our audiences: adults, older adults, parents, and children. And we paired clear and compelling messages with diverse and relatable images to show how everyone can find fun, safe ways to get active.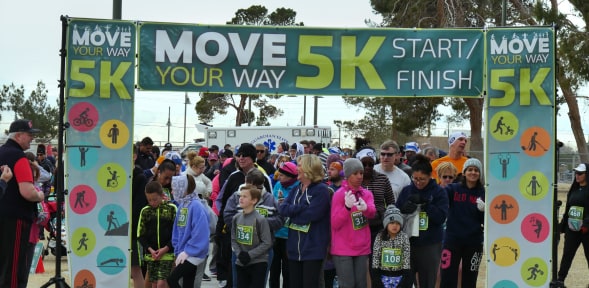 Developed a Move Your Way community implementation strategy
We're helping communities across the country use Move Your Way materials in their own physical activity initiatives. We started with 2 pilot communities and added 8 more in 2020. In the first 2 communities, more than 7,000 people participated in 21 Move Your Way campaign events.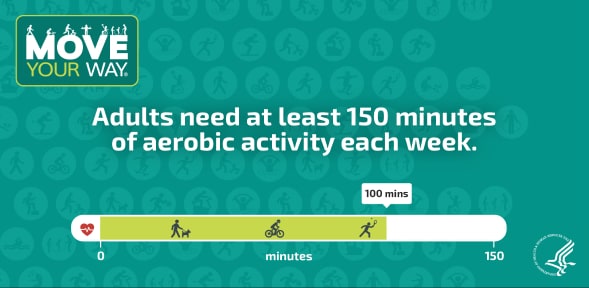 Coordinated a social media ad campaign to promote Move Your Way in pilot communities
With ads on Facebook, Instagram, and YouTube, we encouraged people in 2 pilot communities to check out Move Your Way resources. In less than 5 months, our social media campaign racked up more than 26 million impressions and over 19,000 clicks.
Through more than 1,400 tweets, the #MoveYourWay hashtag reached almost 50 million people.