Helping millions of people in the United States protect their vision
National Eye Institute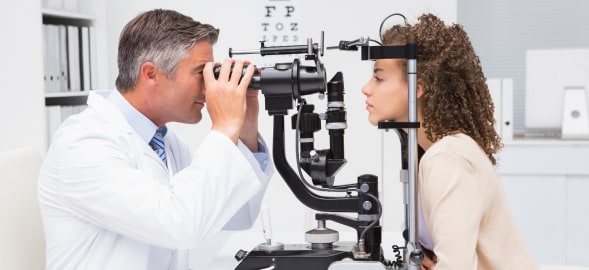 By 2030, experts predict that more than 7 million people in the United States will be living with vision loss — that's nearly double the number of people in 2010. The National Eye Institute (NEI) has been leading the charge in groundbreaking vision research for more than 50 years.
NEI partnered with CommunicateHealth to expand its reach and push the institute into the future. In response, we built a new website that's accessible to people with vision loss, created plain language digital content for adults with limited health literacy skills, and designed a virtual reality app that lets people "see" what it's like to live with limited vision.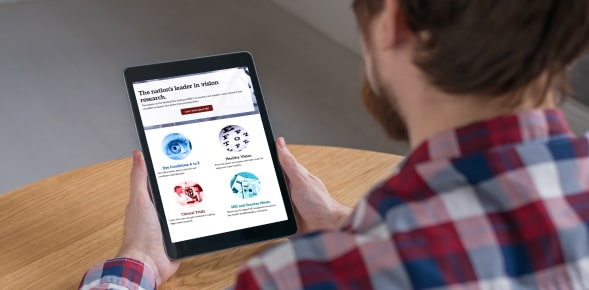 Our approach
To help NEI build meaningful connections with its audiences, we create digital products that are truly accessible to all. One of our most significant achievements to date is the redesign of NEI's website — we took the site beyond section 508 compliance to improve the user experience for everyone, including people with vision loss.
Impact
By pushing the boundaries of accessibility and empathy, we were able to reach new audiences with cutting-edge vision science.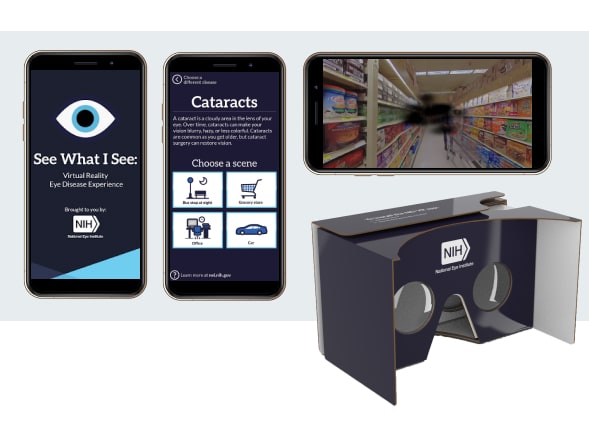 Built a virtual reality app to create empathy for people living with vision problems
See What I See is an innovative virtual reality app that allows users to actually see what life looks like with common eye diseases. We used Google Cardboard to demo the app at events nationwide.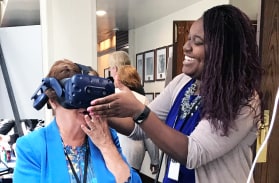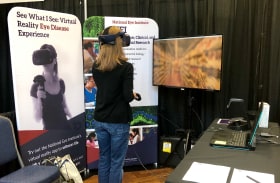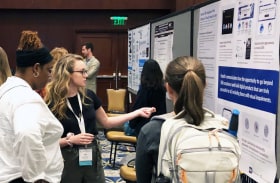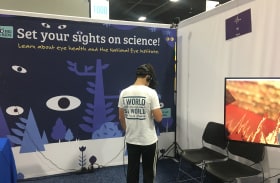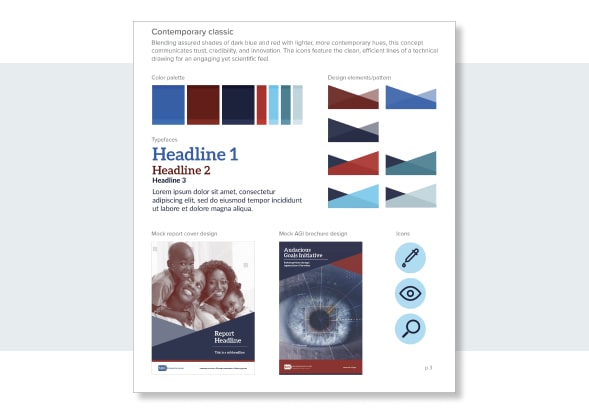 Created a refreshed brand identity to better reflect NEI's personality
NEI's updated brand identity features a clean, modern, and sophisticated design — and it provides a consistent look and feel across NEI materials.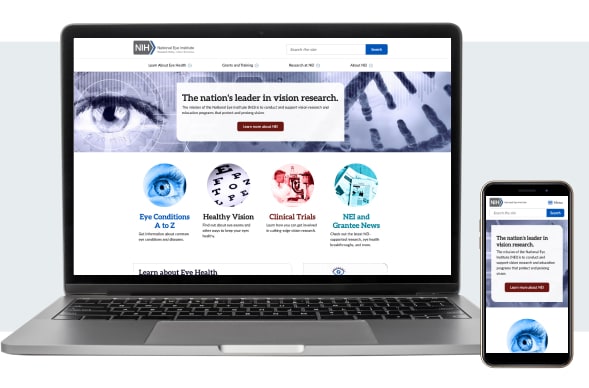 Redesigned NEI's website for improved usability, readability, and accessibility
We leveraged best practices in plain language, health literacy, and digital content strategy to improve the navigation and user experience of NEI's site — making it easier for users to find and understand the information they need. We also exceeded government 508-compliance requirements by creating advanced accessibility features, like page zooming to see larger text and high-contrast mode for easier reading.
Operating systems like Microsoft Windows have built-in features that help people with impaired vision use technology more easily — but many federal websites can't accommodate these features. We changed that for NEI, a go-to source of eye health information for people living with vision loss.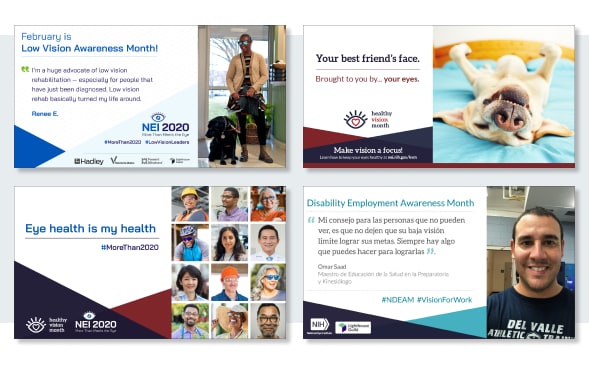 Engaged millions of Americans in conversations about eye health through social media and targeted promotions
Our team leverages social media strategy and content management to increase NEI's visibility across Twitter, Facebook, YouTube, and LinkedIn. We also lead targeted outreach efforts like Healthy Vision Month activities and bilingual Twitter chats with key stakeholders, including one that generated 6.5 million impressions.
We've helped NEI expand its social media presence, resulting in a 20 percent increase in followers since 2017.