Empowering Veterans with PTSD to get the support they need
U.S. Department of Veterans Affairs, National Center
for Posttraumatic Stress Disorder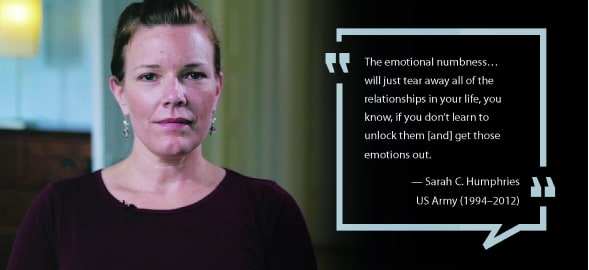 There are more than 18 million Veterans in the United States, and millions of them will struggle with PTSD at some point. For these Veterans, treatment can transform their lives, but they face real barriers to seeking help — including lower levels of health literacy as well as stigma around mental health issues.
That's where we come in. Since 2015, CommunicateHealth has supported the National Center for Posttraumatic Stress Disorder (NCPTSD) in applying health literacy and clear communication best practices to reach Veterans with engaging, actionable content about PTSD and treatment options.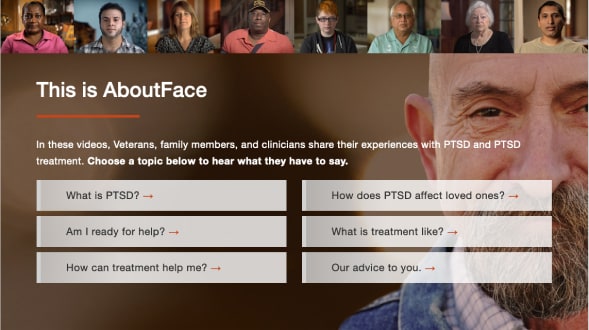 Our approach
To reach Veterans, we start by listening. Formative research helps us identify Veterans' unique information needs so we can craft a communication approach that appeals to Veterans and addresses the specific barriers that keep them from getting care.
Again and again, we hear that Veterans trust other Veterans. So our content centers on the voices of real Veterans telling their stories in their own words — supported by a reliable, compassionate voice that provides clear, plain language information about PTSD.
Impact
Grounded in a human-centered design approach, we create engaging, empathetic resources that educate Veterans about PTSD — and empower them to seek life-changing treatment.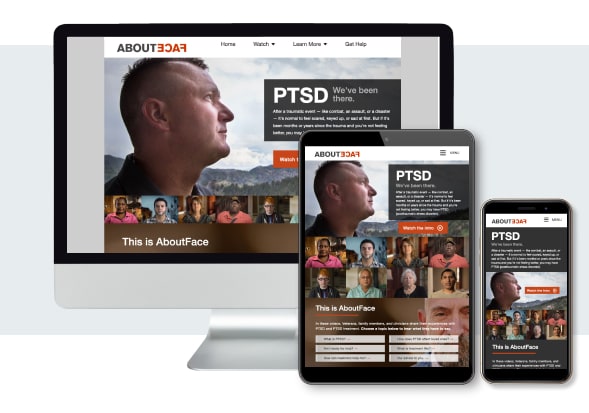 Reimagined the AboutFace website
AboutFace is an innovative, video-based website where Veterans with PTSD, clinicians, and family members can share their experiences and encourage other Veterans to get PTSD treatment. To create a site that's inviting and easy to use, we developed an intuitive information architecture and redesigned key pages with a sharp, editorial look and feel — all based on what we heard from Veterans in usability testing. We also developed new content for the site, including a page addressing the needs of Veterans who have experienced military sexual trauma.
AboutFace includes a powerful search feature that Veterans can use to find videos that really resonate with them — including stories of people who served in the same decade, branch of service, or place of deployment.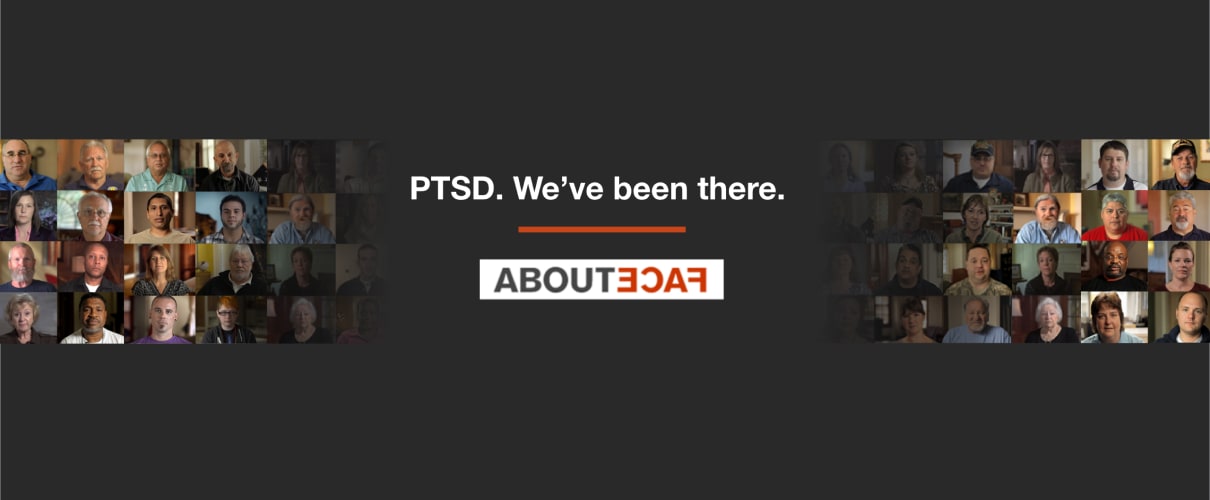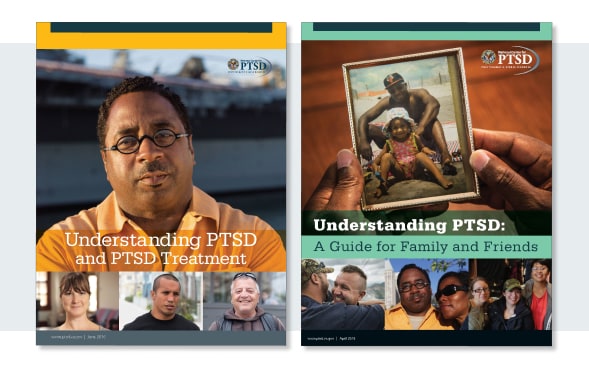 Crafted compelling print booklets for Veterans with PTSD and their loved ones
Building on AboutFace's editorial look and feel and vast library of Veterans' stories, we created 2 print booklets: one for Veterans and one for their friends and family. In addition to plain language information about PTSD and PTSD treatment, each booklet includes high-quality, powerful images and quotes featuring real Veterans and their loved ones. In usability testing for the Understanding PTSD booklet, several Veteran participants noted that it might have prompted them to get treatment years — even decades — sooner.
I've never heard it all put so simply. If I didn't know I had PTSD and I was to read this, it would just open my eyes."

— Veteran participant in usability testing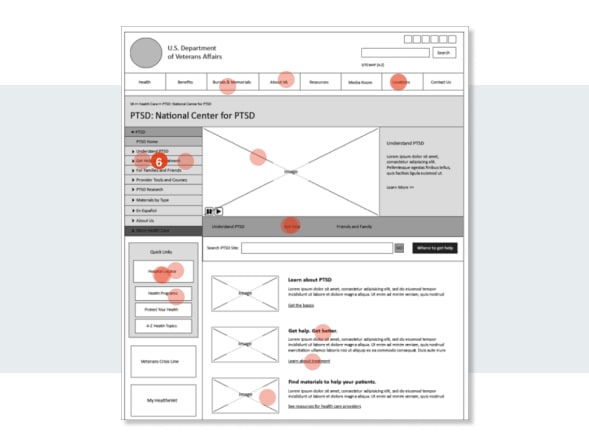 Led a human-centered research process to inform a redesign of NCPTSD's website
NCPTSD's website is a vital source of reliable information about PTSD for Veterans, their families, and the clinicians who serve them. To help make the website easier to navigate, we conducted 6 rounds of research with these priority audiences. Studies included in-depth interviews and focus groups, moderated card sorting, and usability testing with eye tracking.