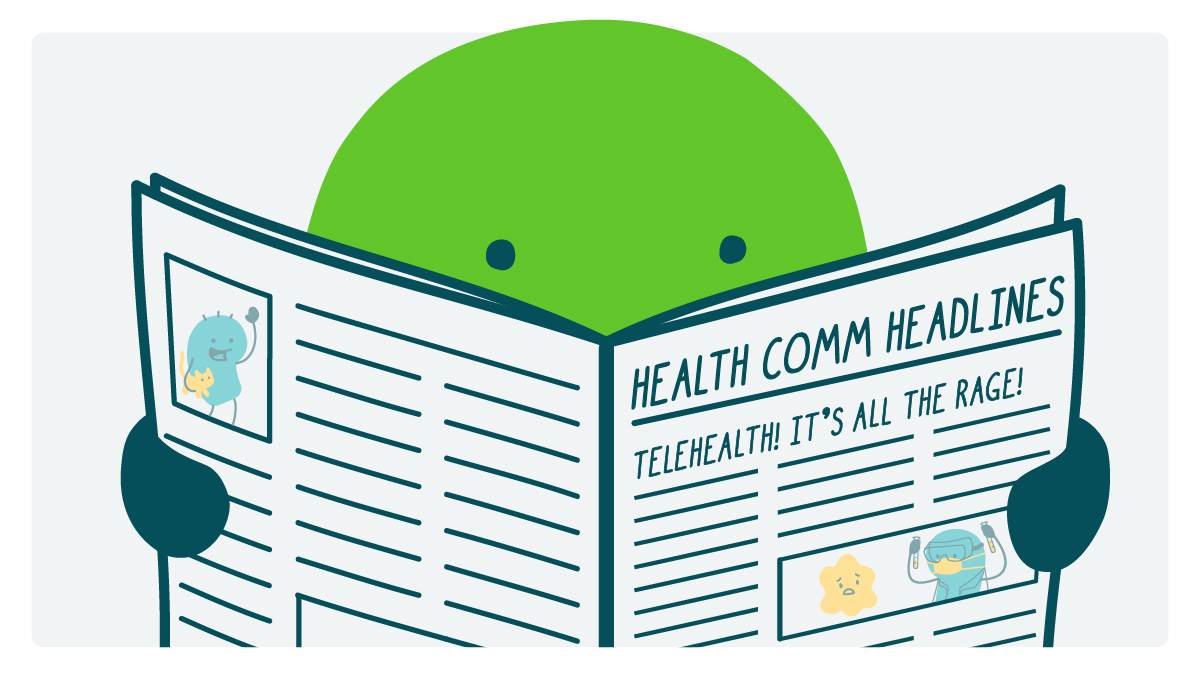 Here at We ❤️  Health Literacy HQ, we're feeling pretty enthusiastic about telehealth. It's a great option for getting routine health care without anxiety about getting sick from sitting in a waiting room. So we're not surprised that telehealth use increased sharply early in the pandemic — and we're confident it's not going anywhere.
This means that, as health communicators, we'll be talking about telehealth plenty in the foreseeable future — which is why we want to learn as much as we can about it. And we have questions, like: What do people love about telehealth? What do they like less? How will telehealth change post-pandemic?
So, dear readers, we've rounded up some articles that help answer our questions — and we're sharing them with you today in this second installment of our Health Comm Headlines series. (Check out our inaugural post, where we shared some resources about FDA approval of Pfizer's COVID-19 vaccine.) We're hoping you find these articles interesting — and maybe even helpful for talking telehealth with your audiences!
And remember that we want to hear from you! Share your thoughts on all things telehealth by responding to this email or tweeting at us.
---
Tweet about it: The #COVID19 pandemic has taken #telehealth to a whole new level. Check out @CommunicateHlth's latest #HealthComm Headlines for a roundup of reading materials on the current telehealth landscape — and where we go from here: https://bit.ly/348348B #HealthLit
Browse recent posts