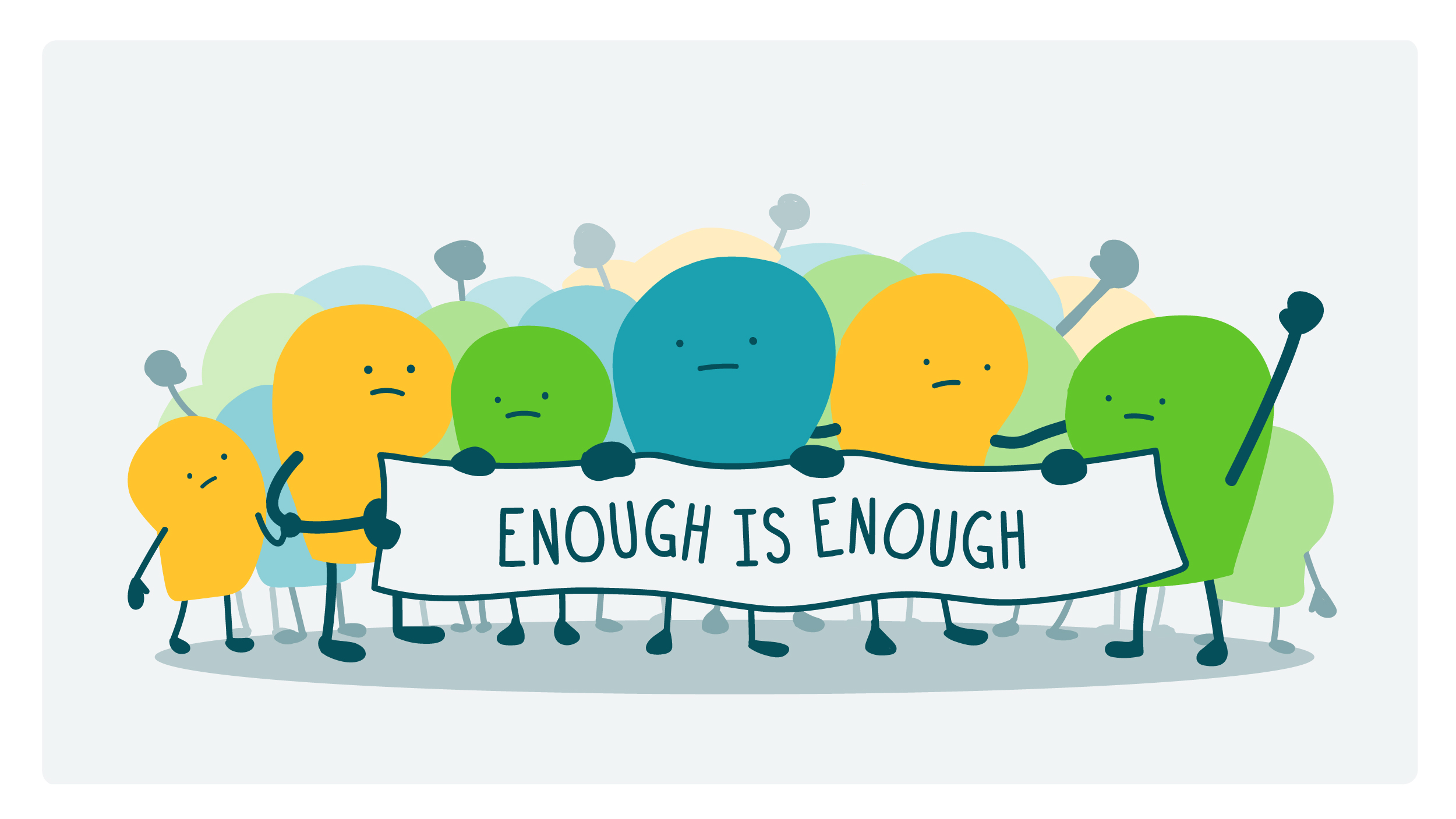 This week, we're following the news coming out of Nashville as our nation grapples with yet another senseless loss of lives. We're sad, frustrated, and angry. What we are not, unfortunately, is surprised. Though there isn't a single agreed-upon definition of mass shootings, by the Gun Violence Archive's measure (4 or more people injured or killed), there have been 130 mass shootings in the United States in 2023. It's March. There are 9 more months left in 2023.
The unapologetic politicization of this public health issue is very literally killing children. On Monday, Tennessee Governor Bill Lee tweeted that he's keeping a close eye on the "tragic situation" and asked people to join him in "praying for the school." Last June, after the mass shooting in Uvalde, Governor Lee made it very clear that he's against strengthening gun control laws in his state. "Criminals don't follow the laws. Criminals break laws," he said at the time. "We can't control what we can't control."
Turns out Governor Lee has his own agenda for "protecting" children. Just a few weeks ago, he was busy signing 2 bills into law: one that criminalizes drag shows that take place where a child could potentially witness them and another banning gender-affirming health care for trans minors.
The hypocrisy and blatant disregard of facts is astonishing. Children are not collateral.
Here's your reminder to:
We understand that this may feel like a hopeless battle at this point, but let's try to help each other stay motivated. Fact is, firearms are now the leading cause of death for kids and teens in this country. That's a public health issue, and we are public health professionals.
In solidarity,
The CommunicateHealth team
---
Tweet about it: Following the news out of Nashville this week, @CommunicateHlth shares thoughts for #PublicHealth professionals on the American #GunViolence epidemic: https://bit.ly/3M7HnJ9
Browse recent posts