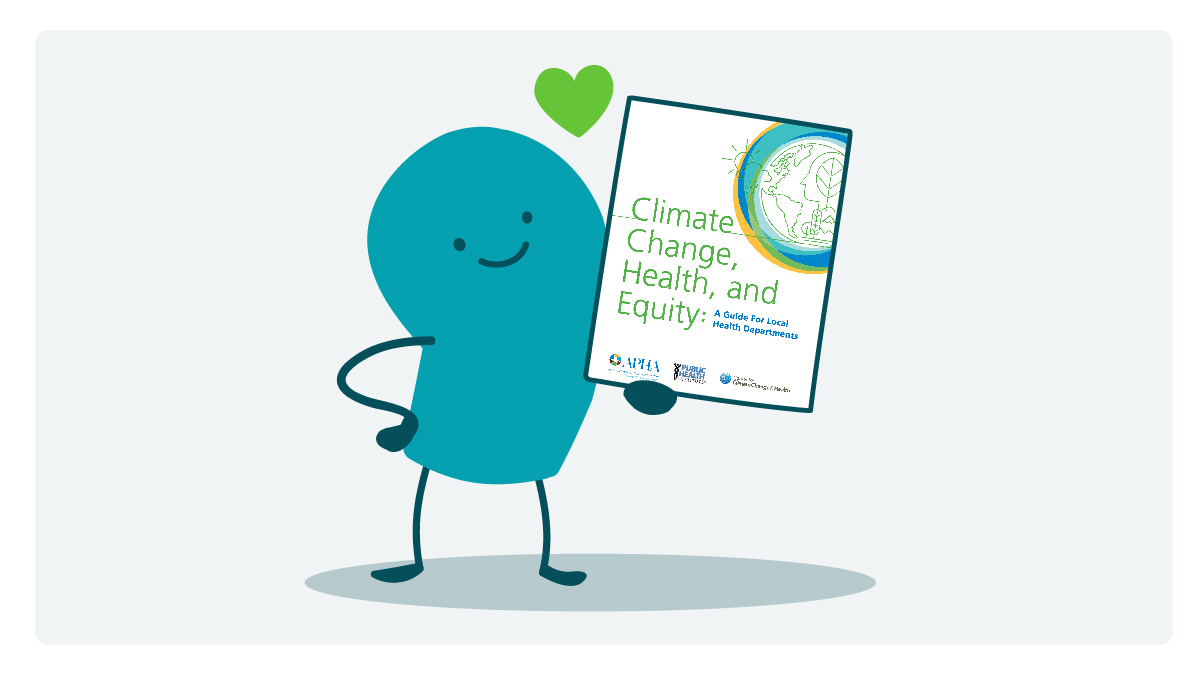 In 2021, over 200 medical journals released a statement warning world leaders that failure to address our warming climate is the "greatest threat to global public health." The science, the authors write, is crystal clear: Climate change puts us at risk for "catastrophic harm to health that will be impossible to reverse."
What kind of harm are we talking about exactly? You probably already know this, dear readers, but here are just a few examples of the link between climate change and public health: Climate change can exacerbate chronic diseases, lengthen allergy season, create extreme heat and weather events, and help diseases that spread through vectors or contaminated food and water thrive.
And just as with many other public health issues, we know that the burden of climate change is not distributed evenly. Factors like where we live and what we do for work (hello, SDOH!) can impact climate resilience, or how well we can prepare for and respond to climate change-related problems. Children, pregnant people, older people, people with chronic illnesses, lower-income communities, communities of color, outdoor workers, and people living on coastlines and in floodplains are all disproportionately affected by the health implications of climate change.
With that as a backdrop, we wanted to highlight a resource from the American Public Health Association (APHA). APHA's Climate Change, Health, and Equity Guide was written for local health departments, but it includes plenty of food for thought and helpful takeaways for public health professionals outside the health department setting, health communicators, and more.
In particular, we'd like to draw your attention to the following 2 sections, which we found to be really helpful and compelling:
Climate and Health Communications — Of course we're going to be fond of this section, which is all about communicating climate health messaging to consumers and policymakers. For example, you'll find tips for integrating messages related to climate and health into routine public health communications.
Health Equity and Climate Change — This section includes a framework that explores the critical connections between climate change, health, and equity. It also dives into topics like community climate resilience, intergenerational equity, and more.
When it comes to climate change, there's a lot of work to do. As health communicators, we can help by communicating clearly about how climate change is affecting our health. In our communications, we can also acknowledge that some groups are at greater risk for negative consequences due to factors outside their control. And we can advocate for solutions that give everyone their best shot at living a healthy life.
The skills we hone every day — simplifying complex info, using plain language, and communicating with empathy — will be invaluable tools as we work together to keep ourselves and future generations healthy and safe.
The bottom line: As health communicators, it's our job to communicate clearly (and often!) about the connection between climate change and public health. APHA's Climate Change, Health, and Equity Guide can help.
---
Post about it on X: #HealthComm professionals need to communicate clearly (and often!) about the link between #ClimateChange and #PublicHealth. @PublicHealth's Climate Change, Health, and Equity Guide can help, says @CommunicateHlth: https://bit.ly/3SwtA1V
Browse recent posts