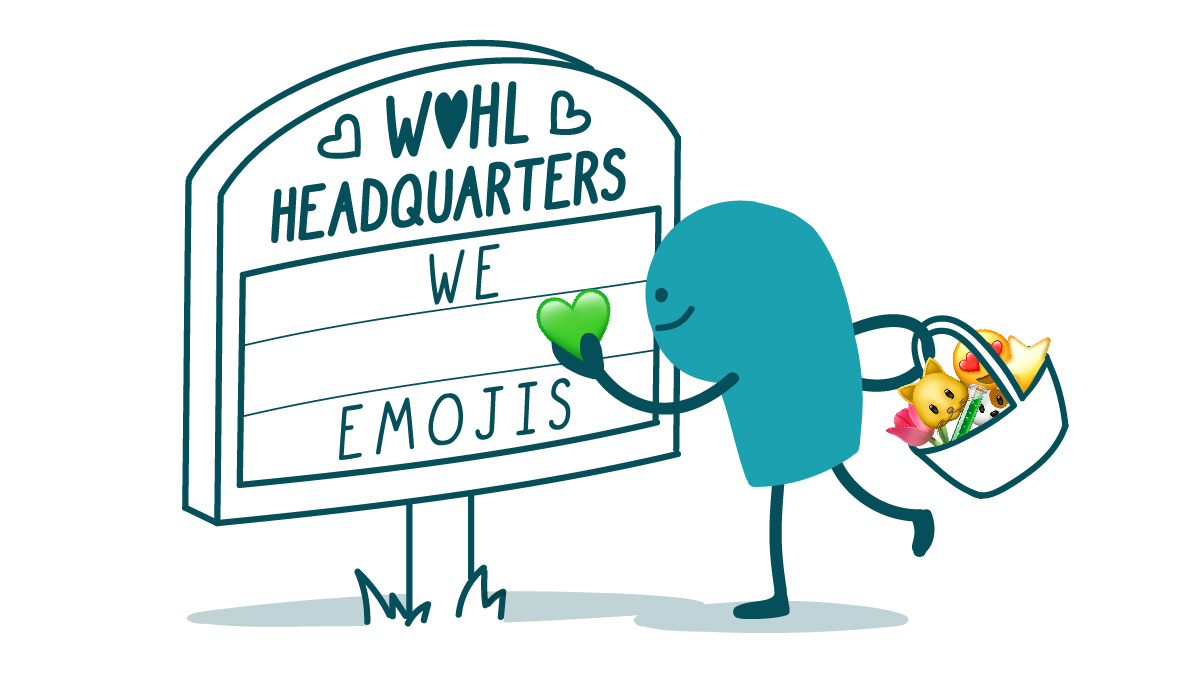 As health communicators, we're always looking for creative ways to share health messages — whether that's through pictograms, videos, or good old-fashioned words. We also like to keep an eye on how language is changing over time — and emojis are a big part of that!
Quick refresher for the analog among us: emojis are small images you can drop into written text, like so: ?❤️? ?. Researchers have found that people use emojis as a written equivalent to gesture — so while emojis can't replace text in health materials, they can complement it and make it feel more conversational. That's why we ❤️ emojis here at We ❤️ Health Literacy Headquarters.
You won't be surprised, dear readers, to hear us say that emojis aren't appropriate for every audience, situation, or message. To figure out how emojis might fit into your health materials, consider the following:
Who's your audience? Some older or less tech-savvy audiences may be less familiar with emojis.
What's your topic? Emojis contribute to a fun, lighthearted tone — so if that's not what you're going for, probably best to skip 'em.
Is it a digital material? For the most part, people don't expect to see emojis in print.
What's your accessibility plan? Most screen-readers will read the name of each emoji (for example, reading ? as "grinning face"). But some browsers or devices won't load them properly — so make sure your content still makes sense without them.
Is your message clear? Some emojis have developed… let's call them alternate meanings. If you're not fluent in internet, google or check an emoji site first to make sure your emojis don't have any unwanted connotations.
And of course, we can't talk about emojis in 2021 without noting that some health-related emojis have emerged as real MVPs during the COVID-19 pandemic — like a face wearing a mask ?. And Apple and Google are releasing a new, blood-free design for their syringe emoji ?. Since people are already using the syringe to represent COVID-19 vaccination, this change will help make vaccination seem a bit less scary — and we ❤️ that.
The bottom line: Try using emojis to add a fun, conversational feel to your digital health materials. 
Tweet about it: Want to add a ✨ fun, conversational feel ✨ to your digital #HealthLit materials? Consider inviting emojis to the party ?, says @CommunicateHlth: https://bit.ly/2QPiwPA
Browse recent posts