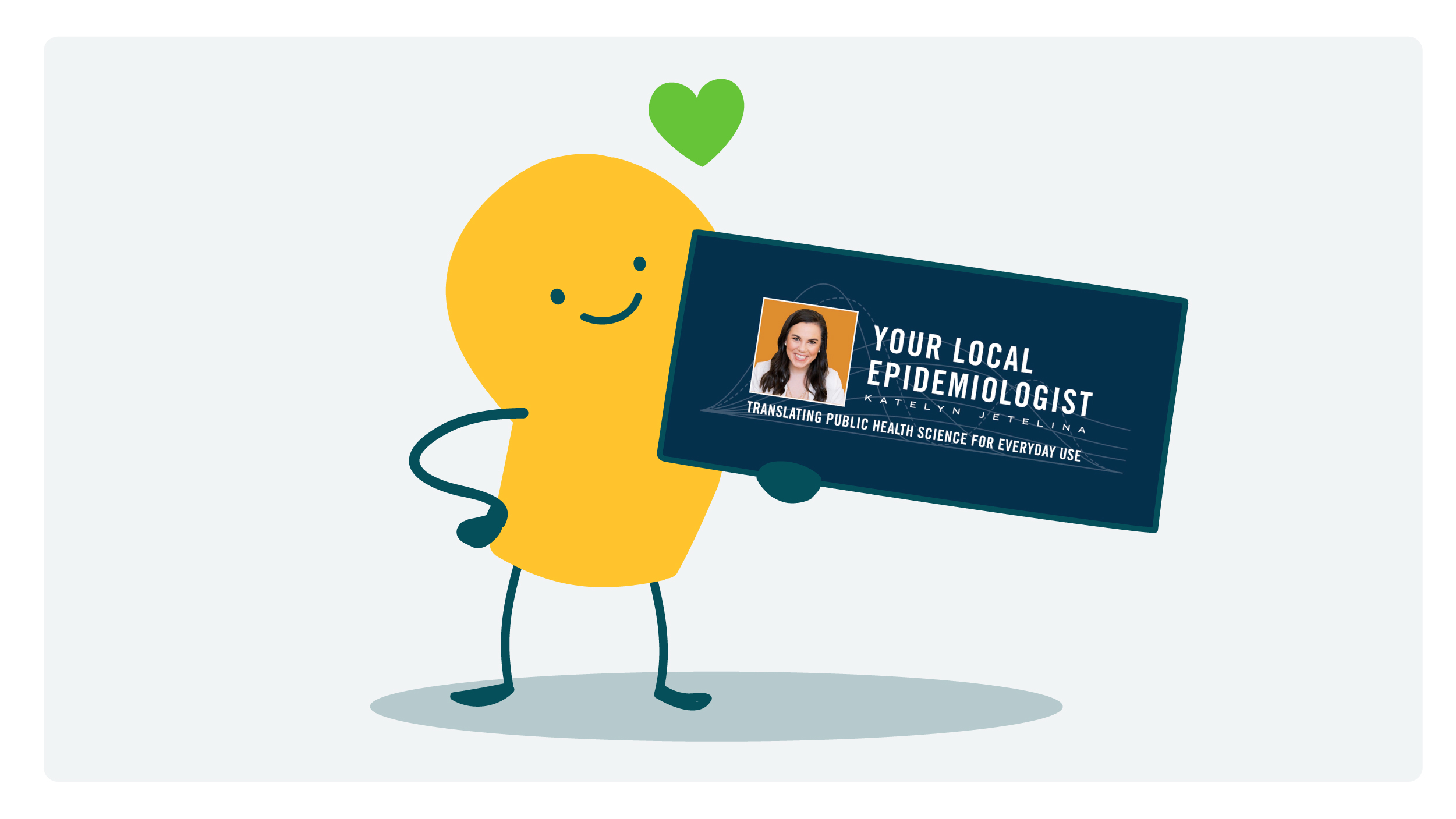 You know we ❤️ sharing helpful resources for health communicators. Today we're shining the spotlight on Your Local Epidemiologist (YLE), a Substack newsletter from epidemiologist Dr. Katelyn Jetelina.
In each issue of YLE, Dr. Jetelina breaks down the latest COVID-19 news and other timely public health topics, explaining the data behind the headlines. And this can be extremely helpful for people like us, dear readers. Turns out that it's much easier to write plain language content about data-informed things when we understand said data ourselves.
In the early days of the pandemic, Dr. Jetelina started writing COVID-19 news updates for her students and colleagues at the University of Texas. Almost 3 years later, YLE has expanded to cover more public health topics and become a worldwide resource, reaching 125 million people in 150 countries!
In this politically polarized time, we ❤️ how Dr. Jetelina focuses on the science, demystifying daunting data points. YLE is especially helpful for communicators who don't have much experience analyzing data or don't come from traditional public health backgrounds.
You can sign up for emails or browse past issues of YLE on Substack. Here are a couple of our recent favorites if you want to a good place to start:
The bottom line: Check out Your Local Epidemiologist to understand the science behind the latest COVID-19 news and other timely public health topics.
Tweet about it: In Your Local Epidemiologist, @dr_kkjetelina breaks down the science behind timely #PublicHealth topics. It's a great resource for #HealthComm folks, says @CommunicateHlth: https://bit.ly/3tcQjCO
Browse recent posts