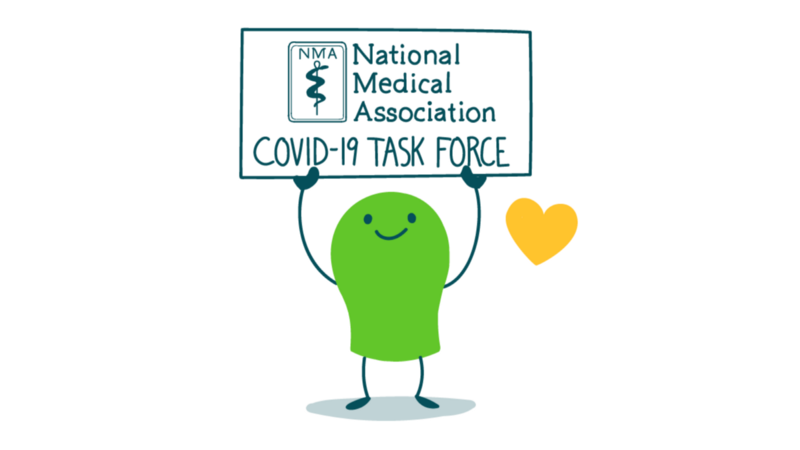 Last month, we talked about preparing for effective COVID-19 vaccine communication. And as we continue to think about this vital conversation, one thing becomes more and more clear: health communicators will need to tackle coronavirus vaccine hesitancy head-on, using evidence-based strategies tailored to specific audiences.
That's why we were excited to see the National Medical Association (NMA), a nationwide organization of African American doctors, announce its plan to review clinical trial data and release independent assessments for new COVID-19 treatments and vaccines that get emergency approval from the FDA.
Recent polls show that only 1 in 4 Black Americans would be willing to get a COVID-19 vaccine. That's not surprising, given the history of medical exploitation and experimentation on Black Americans, the pervasive racial bias and discrimination in our modern health care system, and the political undertones surrounding COVID-19 vaccine development in an election year.
NMA's task force approach confronts these fears directly, laying the groundwork for trusted experts to reassure people about a future vaccine — and to communicate quickly, clearly, and honestly about any potential safety or efficacy concerns.
The bottom line: NMA's task force is a case study in how to build marginalized communities' trust in a future COVID-19 vaccine — and we ❤ that.
Tweet about it: .@NationalMedAssn's plan to independently assess #COVID19 vaccine data could help build vaccine confidence & address #HealthDisparities among Black Americans, says @CommunicateHlth: https://bit.ly/3mcQKHd #communicateCOVID
Browse recent posts