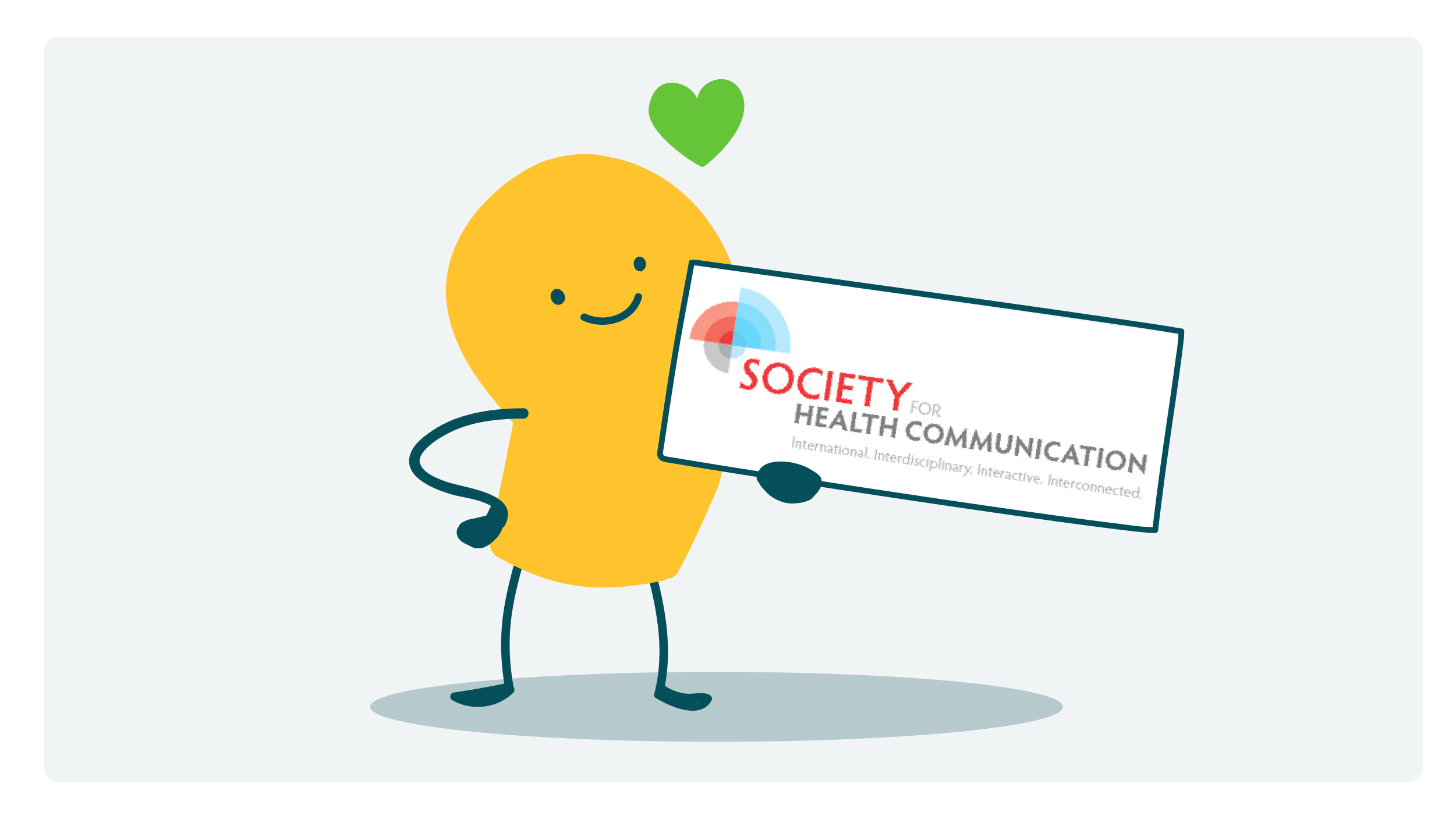 This week, dear readers, we're so excited to invite you to a webinar all about one of our very favorite topics: equity-centered health communication. This event is hosted by the Society for Health Communication and sponsored by, well, us — and it's happening on Wednesday, April 19, from 12 p.m. to 1:15 p.m. ET. We hope you'll register to join!
Here's an excerpt from the webinar description: As we continue to grapple with lessons learned from COVID-19, health communicators have an opportunity — and a responsibility — to approach our work through an equity lens. Even small shifts can go a long way toward rebuilding trust and disrupting power imbalances at the root of health care inequities. But what does centering equity in health communication look like in practice? What does inclusive and accessible public health guidance sound like? And what are the implications for communication research and evaluation?
To help answer these questions — and perhaps raise some new ones — CH President Stacy Robison will talk with Susan Laird, Training and Health Education Lead at CDC's Division of Communication Science and Services. The conversation will be moderated by Ashani Johnson-Turbes, Vice President and Director of NORC's Center on Equity Research at the University of Chicago.
We're really looking forward to this event, and we hope to see many of you there. As Stacy wrote in the foreword of our newly released equity-centered health comm framework, the future of public health communication is ours to redesign.
Let's get started.
The bottom line: Join us at the Society for Health Communication's webinar on April 19 to talk about how to center equity in our health comm work.
---
Tweet about it: Join @healthcommsoc and @CommunicateHlth on 4/19 for a webinar all about centering #equity in #HealthComm work. You can learn more here: https://bit.ly/419fYvg
Browse recent posts